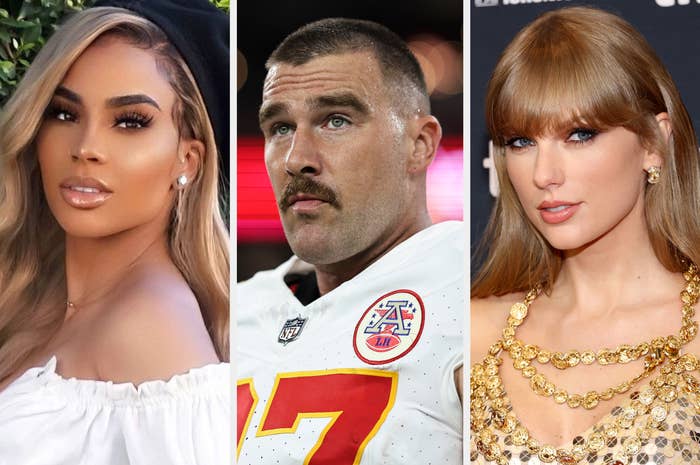 Taylor Swift's fans weren't happy that Travis Kelce's ex accused him of being a cheater.
In a new interview with Inside Edition, his former flame, Maya Benberry claimed that she's been getting death threats from Swifties.
"Swifties are aggressive," Benberry told the outlet. "Very negative, very hypocritical. It's really crazy to me that someone that I think is positive and really nice has such a negative and angry fanbase."
She explained that she doesn't have any issues with the singer, only with Kelce, who she called a "narcissist."
She continued, "I'm not jealous or bitter about Taylor. She's beautiful, she's successful. We're in two different lanes. My issue is more with Travis in the sense of, now you're trying to turn me into, I don't know—a bitter person, a liar, like I'm delusional, and I'm the furthest thing from that."
Benberry and the Kansas City Chiefs tight end dated for eight months in 2016 after she met him on his reality dating show, Catching Kelce. She won the contest, beating out 50 other girls.
Benberry's accusations of Kelce cheating resurfaced earlier this week. "Only time will tell but like the saying always goes, once a cheater, always a cheater," she told DailyMail.com. Around the time of their break up, she claimed that he cheated on her with his next girlfriend, Kayla Nicole, whom he dated on and off from 2017 to 2022.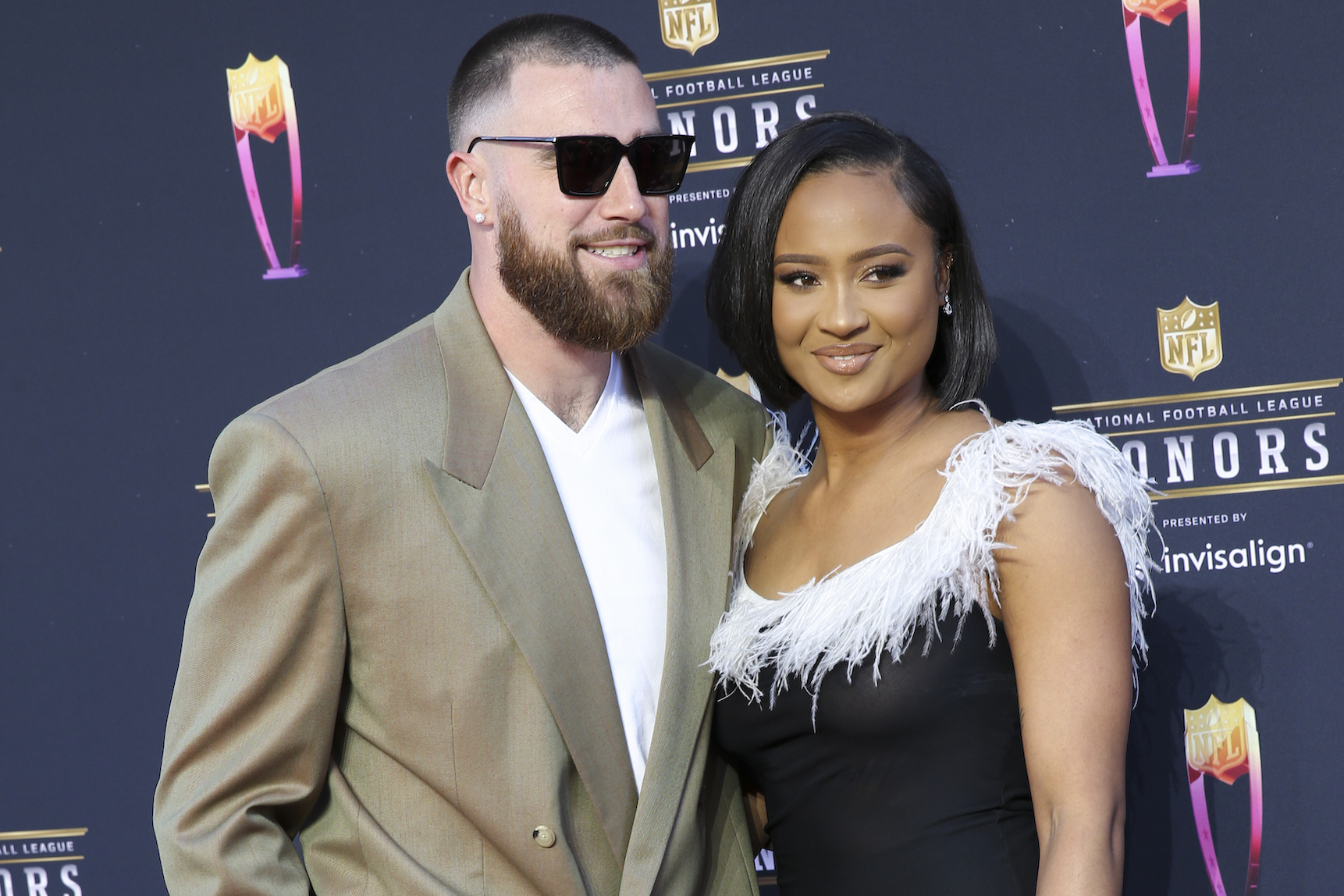 After her interview began to make the rounds, Benberry took to social media to push back against people calling her "bitter."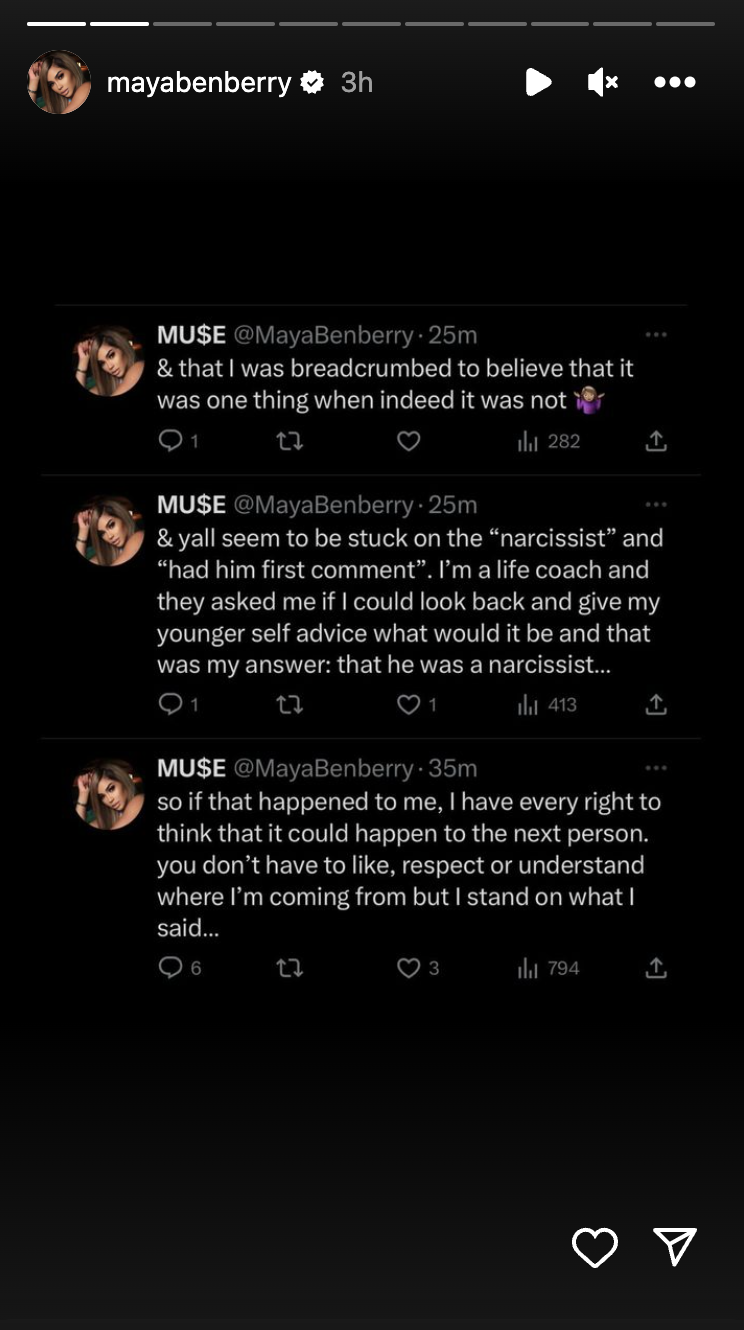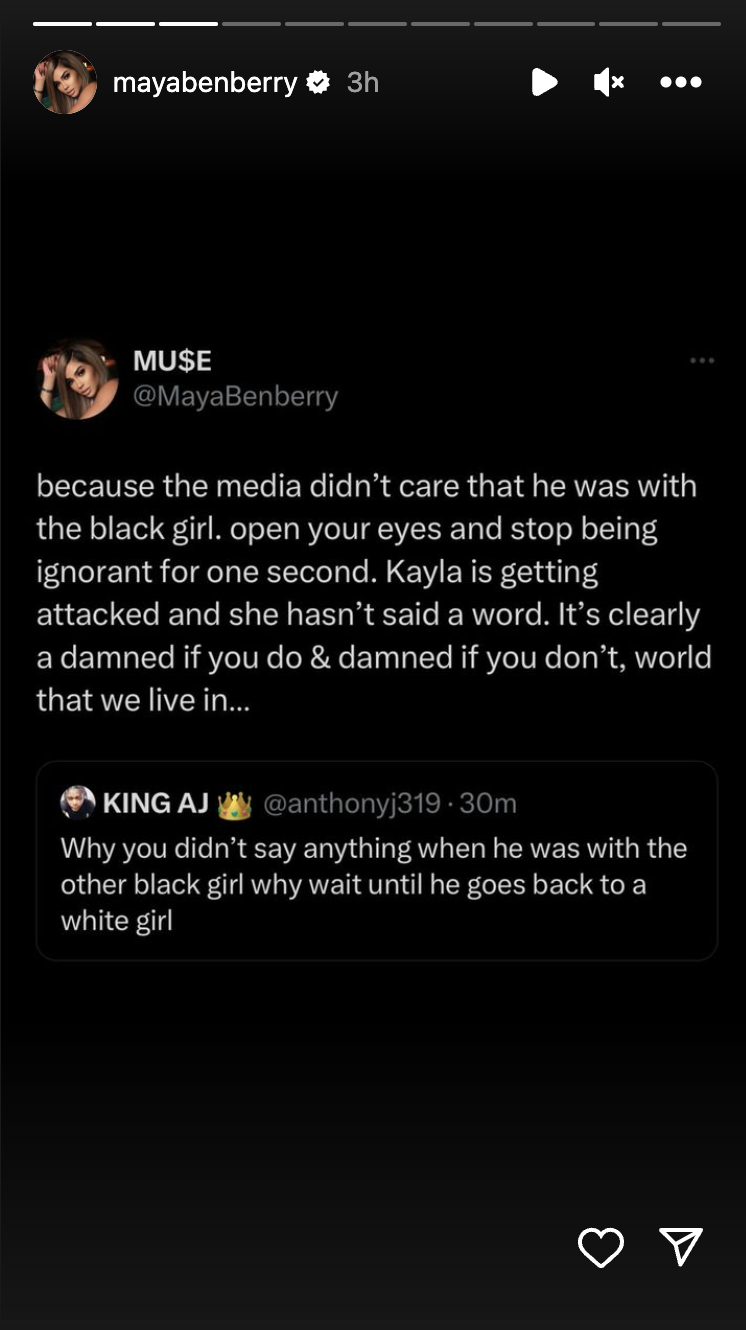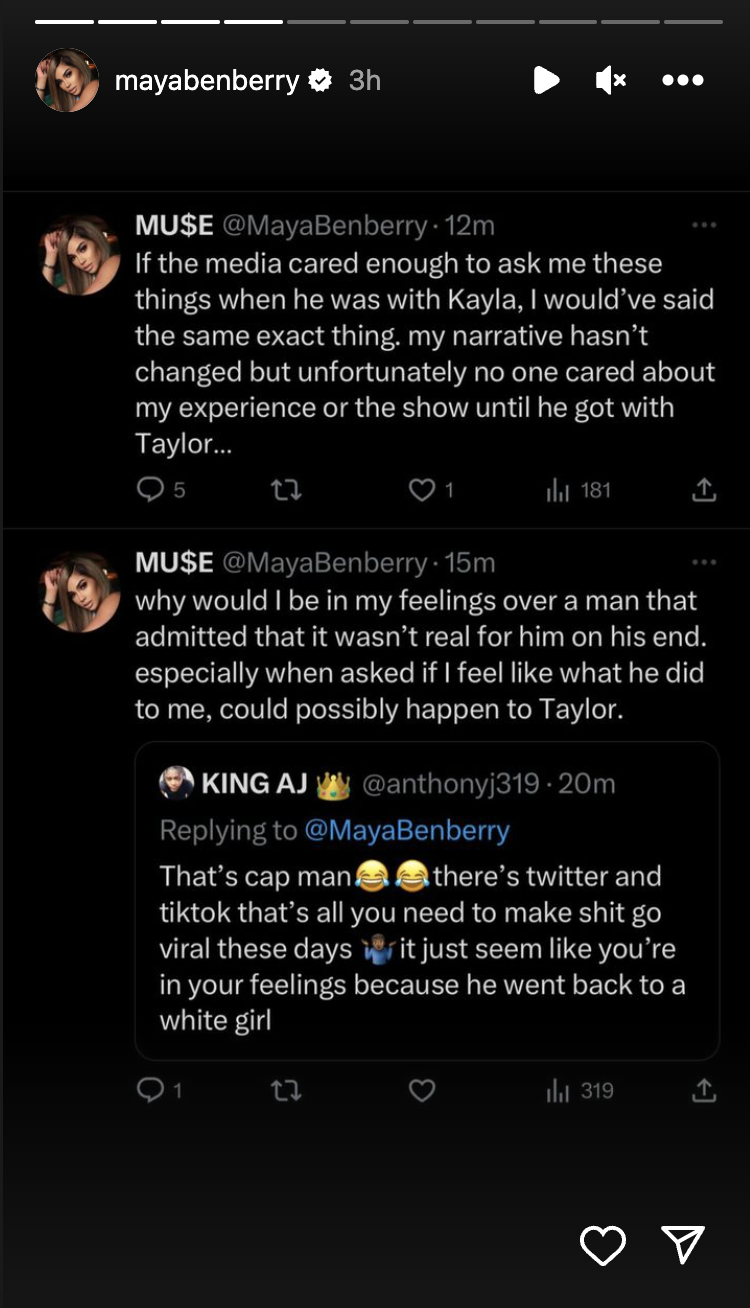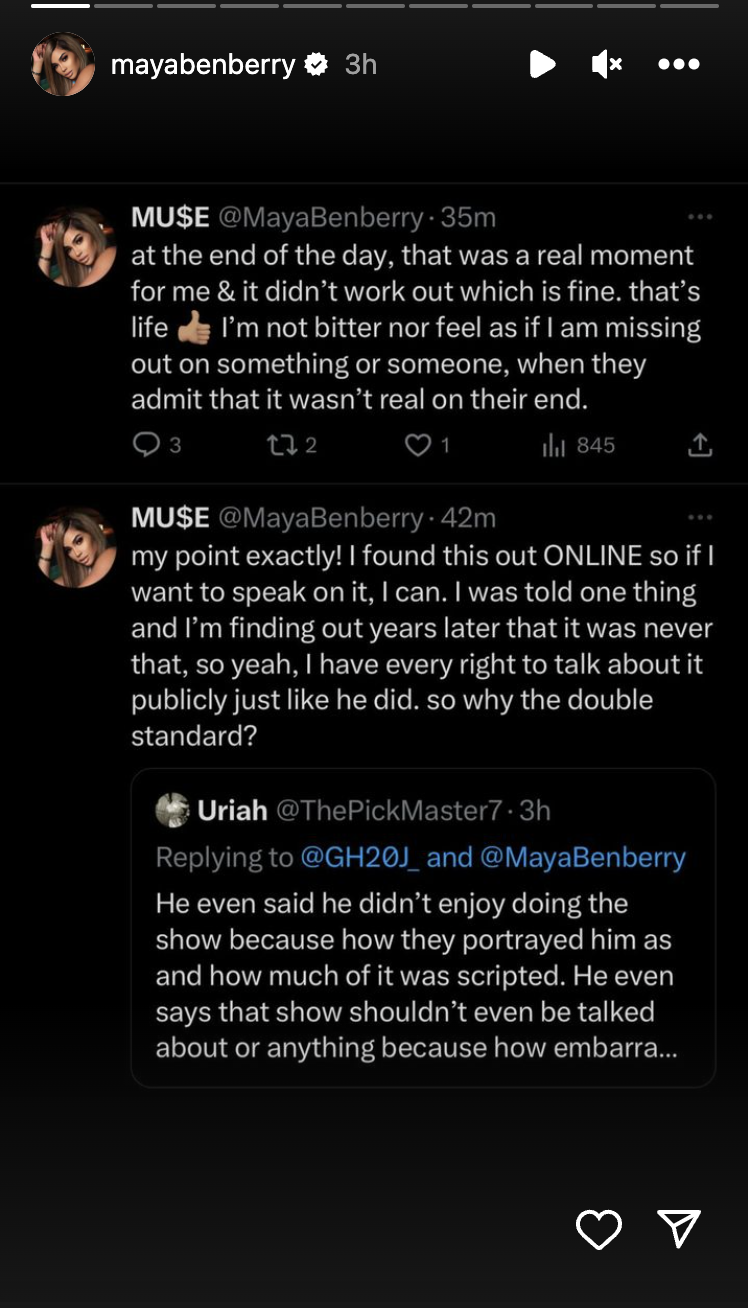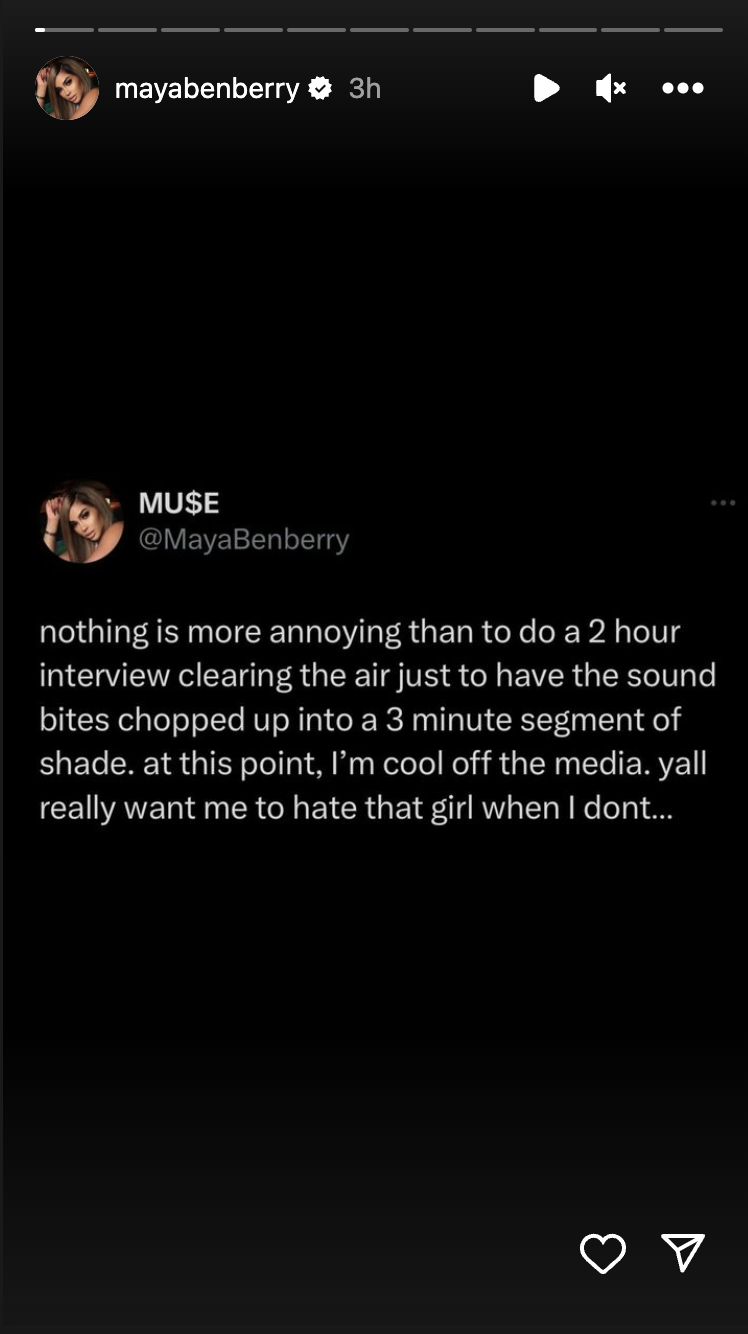 Rumors of Kelce and Swift's budding romance began in mid-September. Things seemed to heat up between the two this past weekend when Swift attended his game on Sunday, and they were later seen leaving together.