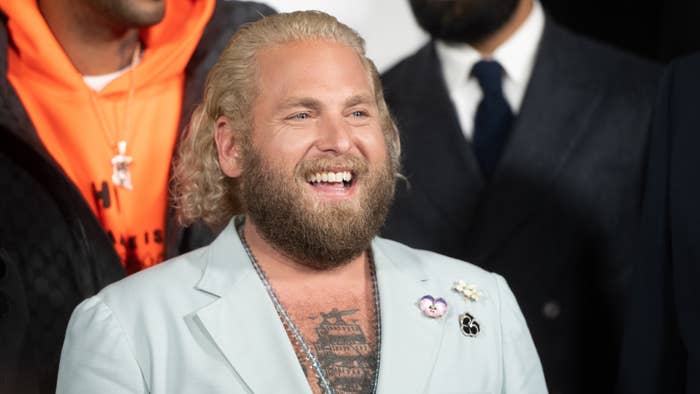 Jonah Hill is someone's dad.
People reports that the 39-year-old welcomed his first child with girlfriend Olivia Millar. It seems that the birth took place sometime around his sister Beanie Feldstein's May 20 wedding, because Hill didn't appear in any of the photos from her Vogue story.
Millar was seen pregnant in March. She has also been spotted wearing what seems to be an engagement ring, though pending nuptials between the two haven't been confirmed.
The actor/writer/director and Millar have been romantically linked since last September, when they were spotted together in Santa Barbara. Millar and her older sister own the online vintage shop Chasseresse.
Hill was previously engaged to Gianna Santos before they broke up in October 2020. He was then romantically involved with surfer Sarah Brady, denying in 2022 that they had plans to marry.
Besides being a new dad and acting in the recent Netflix film You People, Hill also recently launched his satirical brand Meaningful Existence, which he teased with Real Housewives star Lisa Rinna at a Lakers game. He was seen also dressed as his alter ego who is at the center of Meaningful Existence, Prophet Ezekiel Profit, outfitted in merch and a Weird Al-ish wig.
Hill hilariously wrote that Profit is a "renowned spiritual guru, master of finance, and world-class conch blower." He said the brand's aim is to "spread joy throughout the universe by monetizing happiness" and is "definitely not a cult."