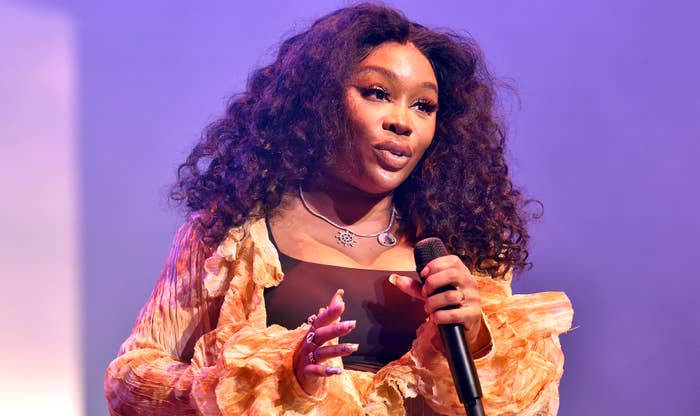 Fresh off making his successful directorial debut with 2021's Boogie, Eddie Huang has landed a pair of stars for his next feature film, Tuna Melt.
Deadline reports Huang enlisted SZA to make her acting debut alongside Euphoria actress Chloe Cherry, who's coming off her breakout role in the latest season of the HBO drama. The outlet describes the movie as an "updated Pulp Fiction meets High Fidelity," following a hitman (played by Huang) going through a breakup when he "unexpectedly meets the love of his life soon after he completes a job." 
SZA will play Huang's love interest, with Cherry's role still under wraps. The singer posted in December about landing an unspecified first acting role, which may or may not have been Tuna Melt, sharing a photo of a cake declaring her a "record breaker and fire actress" on her IG Stories, writing, "Can't believe I got the part I wanted. She's an actress."
While speaking with Complex in April 2021, following the release of the Pop Smoke-starring Boogie, Huang teased a new script he'd written, which appears to have been Tuna Melt.
"I did write a script and I basically want to make a Hong Kong gangster film set in L.A., shot in that style, done in that way, but with a very L.A. character, Asian American," Huang shared. "Rolling around Mid-City and Inglewood, and all those things. I think there's going to be a lot of fun. That's a film I want to make."
Written and directed by Huang, Tuna Melt will be produced by Scooter Braun and James Shin for SB Projects, as well as with Aaron Ryder and Andrew Swett for Ryder Picture Company.