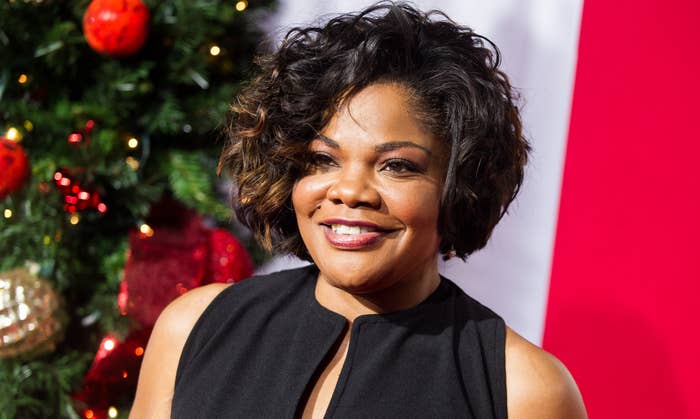 Just over a month after settling a lawsuit with Netflix that claimed racial and gender bias, Mo'Nique has landed a stand-up comedy special with the streamer.
Mo'Nique, as well as Netflix, took to social media on Tuesday to break the news, posting a video in which the comedian made light of the recent suit she settled with the streaming giant.
"Can y'all believe this shit? I done came home to Netflix," she said in the clip. "I'm so excited to share that I'll be shooting my first Netflix comedy special."
Mo'Nique went on to mention that she's joining forces with Precious director Lee Daniels for a forthcoming Netflix film titled The Deliverance. "You won't want to miss either of them, so stay tuned," she said. "And thank y'all, my sweet babies. I love us, for real."
Back in 2019, Oscar-winning actress called for a boycott of the streamer after she was reportedly offered $500,000 to do a comedy special. She alleged in the suit that the company paid Amy Schumer $13 million to do a special and that she was low-balled because of her race and gender. 
"Netflix is one of Hollywood's most innovative companies, yet it not only perpetuates racial and gender inequality, it also takes advantage of a gender pay gap that disproportionately affects black women, who nationwide make only 61 cents for every dollar white males bring home," Mo'Nique's attorney, Michael W. Parks, said at the time. "When Mo'Nique, one of the most well-known black female comedians in America, faced that anachronistic attitude, she knew it was time to challenge the status quo." 
Stay tuned for more details on Mo'Nique's upcoming Netflix special.