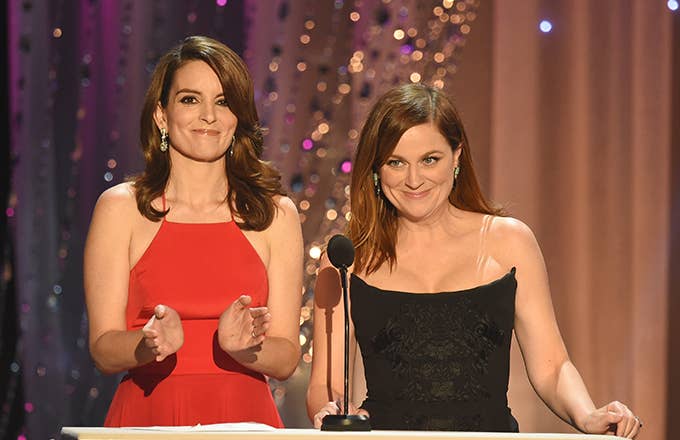 Amy Poehler and Tina Fey will be returning to host the Golden Globes next year. 
Deadline reports that the duo, who previously hosted the award ceremony from 2013 to 2015, will host in 2021. NBC Entertainment Chairman Paul Telegdy made the announcement on Saturday at the Television Critics Association Tour. Ricky Gervais hosted the awards in 2010, 2011, 2012, 2016, and 2020. His monologue this year, as with previous years, made headlines for its risque subject matter. Gervais kicked off the ceremony by telling the crowd this edition would be "the last time" he hosts.
"NBC has long been the home to two of the funniest people on the planet—Tina Fey and Amy Poehler—and we didn't want to wait any longer to share the great news that they'll be hosting the Globes once again," Telegdy said. 
Among the big winners at the 2020 Golden Globes were Joaquin Phoenix, Renee Zellweger, Awkwafina, and Taron Egerton. The award for Best Drama Motion Picture went to 1917, while Quentin Tarantino's Once Upon a Time in Hollywood won Best Musical or Comedy Motion Picture. 
Check out the full list of 2020 winners here.