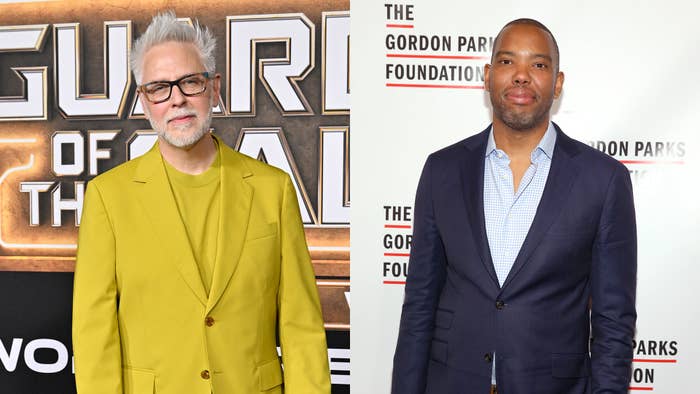 DC Studios co-lead James Gunn has suggested there's still potential for Ta-Nehisi Coates' Superman reboot to get made despite his own plans for a film about the Man of Steel.
In an interview with io9, the director-writer-producer said that the Coates-penned Superman, which J.J. Abrams was attached to produce, could still go ahead even though Gunn confirmed in March he'll relaunch the DC Universe with his own film, Superman: Legacy.
"Those two things are totally unrelated," said Gunn. "That's an exciting movie. I know that Chantal Nong, who is the executive on that project, is extremely excited about it. So if it comes in and it's great, which I haven't read the script, and if the timing is right, that could absolutely happen. That's totally unrelated. It would be an Elseworlds tale like Joker."
When Gunn announced the plans for the rebooted DC universe of films earlier this year, he also confirmed that there will be several movies based on DC properties that won't be connected. The banner for these projects is named DC Elseworlds and includes the upcoming Joker sequel and The Batman Part II. If Coates' movie about a Black Superman gets the green light, Gunn suggested it'll be released as part of the Elseworlds lineup. 
Coates is well known for his award-winning work with Marvel, for whom he's penned Black Panther and Captain America comics. Reports on his Superman reboot first surfaced in 2021, but there's been a lot of shifts in the world of DC movie adaptations since then. 
In March, Gunn confirmed his plans to direct Superman: Legacy, which is scheduled to hit theaters on July 11, 2025.