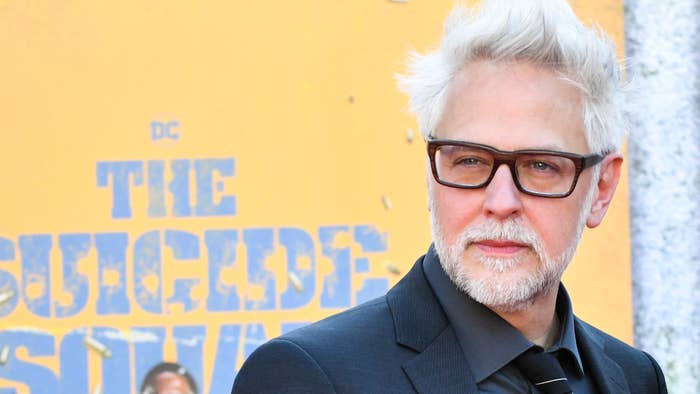 Will we see a Marvel Cinematic Universe and DC Universe crossover in our lifetime?
It seems we very well might, if James Gunn has anything to do with it, particularly with his newly minted position as co-head of DC Studios.
"I'm certain that's more likely now that I'm in charge [at DC]," Gunn told Empire when asked if a crossover is in the future. 
"Who knows? That's many years away, though," he continued. "I think we have to establish what we're doing [at DC] first. I would be lying to say that we haven't discussed it. But all discussions have been very, very light and fun."
Marvel and DC crossovers have happened before—at least in the comic books. On paper, Spider-Man has worked with Superman and Batman, Hulk has gone up against the Dark Knight, the Silver Surfer has battled the Man of Steel, and the Avengers and Justice League have gotten together.
Gunn is currently promoting his last flick with Marvel, Guardians of the Galaxy Vol. 3, and recently announced that he'll be directing and writingSuperman: Legacy for his DC Studios debut, alongside producer Peter Safran.
Gunn is working to expand the DC Universe, unifying it across movies, TV shows, and video games. In addition to Superman: Legacy, Gunn is also planning Supergirl: World of Tomorrow, and The Bold and the Brave, a Batman and Robin movie.
"I think there is such a thing as superhero fatigue," Gunn toldRolling Stone this week. "I think it doesn't have anything to do with superheroes. It has to do with the kind of stories that get to be told, and if you lose your eye on the ball, which is character."
"I get fatigued by most spectacle films, by the grind of not having an emotionally grounded story," he added. "It doesn't have anything to do with whether they're superhero movies or not. If you don't have a story at the base of it, just watching things bash each other, no matter how clever those bashing moments are, no matter how clever the designs and the VFX are, it just gets fatiguing, and I think that's very, very real."
Guardians of the Galaxy Vol. 3 is set for a theatrical release on May 5.