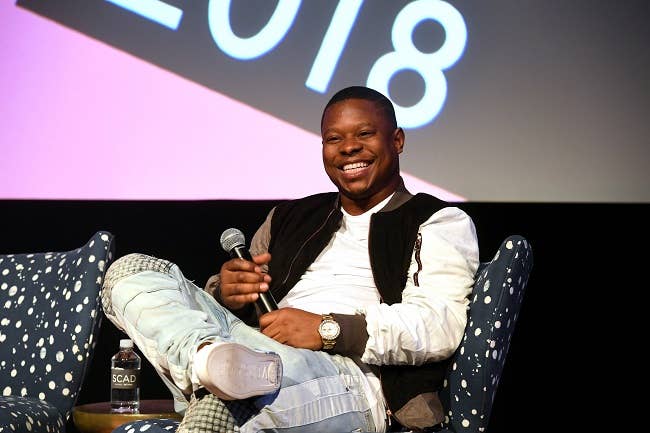 Jason Mitchell has been added to the movie based around the greatest Twitter thread of all time. The actor who played Eazy-E in the smash-biopic Straight Outta Compton has joined the cast of Zola, the movie adaptation of that wild Twitter thread from Aziah 'Zola' Wells. 
In case you don't remember, Zola had the internet enthralled when she unveiled her epic tale in 2015. Zola's 2-day story of strippers, Florida, breastaurants, and mean pimps kept the social media site on edge. At the time, we asked if tweets could be optioned for a movie. Turns out they can and Zola is being put on by indie powerhouse A24. 
The film is being directed by Janicza Bravo and will star Taylour Paige in the titular role. Paige's most recent work was in the Matthew McConaughey flick White Boy Rick but -- true to the spirit of this particular project -- Bravo didn't just find her through the traditional channels.
"I'm at a coffee shop in L.A. and in walks this girl. I'm entranced and can't stop staring. It's the way she sits in her body. It's agency. It's self-possession...everything that drew me to telling this story," Bravo said in an interview with The Hollywood Reporter. "One year later she auditions and I knew instantly like I knew it then. After seeing 700 girls, the one meant to be finally walked in." 
While the Twitter thread was filled with drama, suspense, laughs, and more Florida than most can handle, the film is actually based around a tell-all interview that Zola did with Rolling Stone after what was then known as #TheStory went viral.
Production on Zola is expected to start this fall.