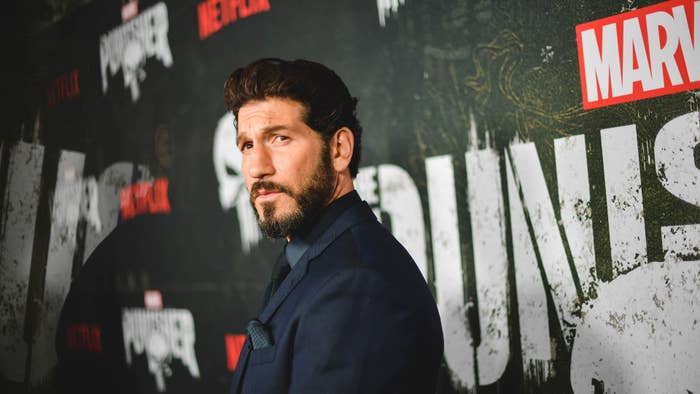 Charlie Cox and Vincent D'Onofrio will also be reprising their roles of Matt Murdock/Daredevil and Wilson Fisk for the series.
The new Daredevil series was announced by Marvel boss Kevin Feige during a panel at San Diego Comic-Con back in July. Daredevil: Born Again is expected to premiere sometime in the spring of 2024.
Bernthal discussed playing Frank Castle and the "resonance" he feels to the character in a 2021 interview with THR.
"That character, in particular, has real, real, real deep, deep meaning for me and resonance in me," he said at the time. "He's really in my heart, man. He's really in my bones. I'm enormously protective of that character. I've said before that there's nothing in this world more important to me than my wife and my kids, and only until you understand that kind of love and what it really means to willingly die for somebody, [do you understand] what it would be like if somebody took them from you."
Bernthal continued, "That's a road and a darkness and a rage that really, really scares me and brings me to places that I've worked the last 20 years to get away from. So I was really grateful, respectful and wary of the places where that role took me and the world in which I had to live in. That being said, that's where that character needs to be. It needs to be a level of darkness."
Since Netflix's Daredevil series ended, Cox has reprised his role as Matt Murdock in the Marvel Disney+ series She Hulk: Attorney at Law and the 2021 film Spider-Man: No Way Home. Cox is also set to appear in the forthcoming Disney+ Echo series.
Stay tuned for more details about Daredevil: Born Again.