Watch a New Documentary Focused on Nipsey Hussle's Cannabis Business
The new doc, titled 'The Marathon (Cultivation),' arrives ahead of next month's opening of the new Marathon (Collective) retail THC and CBD shop.
Following its premiere at a rooftop screening in Los Angeles, fans have been given the chance to see a new documentary on the late Nipsey Hussle via YouTube.
The doc, titled The Marathon (Cultivation), gives viewers a look at the journey Nipsey and his brother, Samiel "Blacc Sam" Asghedom, took as they together built a successful cannabis business. In a statement shared Friday, Asghedom described the upcoming opening of the new Marathon (Collective) retail THC and CBD store as marking the long-sought fulfillment of a collectively shared dream.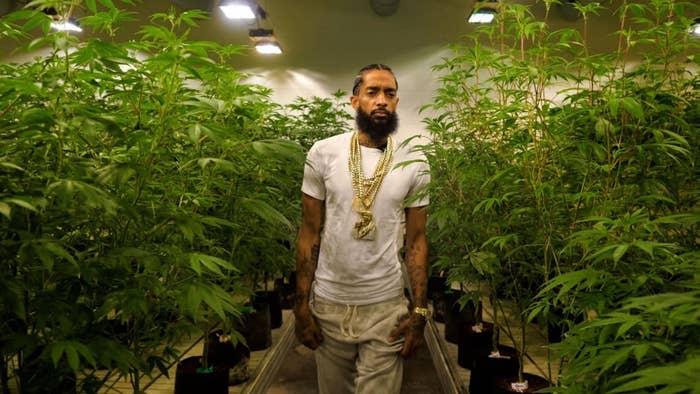 "This is something we always spoke about," he said. "Nipsey, Fatts, Adam, and I had a goal to get a legitimate licensed store and have our brand in other stores across the state. We're so honored to be able to fulfill the dream."
Given special attention in the newly released doc is the revered Marathon OG strain, which was made by The Cure Company. Fans can also expect to see a tour of the strain's grow room (led by Nipsey himself), a cameo from Snoop Dogg, and more. Watch the full doc above.
The Marathon (Collective) in Los Angeles, meanwhile, is slated to mark its official opening on June 18.
Back in March, Lauren London shared a moving tribute to Nipsey on the third anniversary of his death. "Loving You Here There Then Now Forever and After," she said in an Instagram post. "Long Live The King."