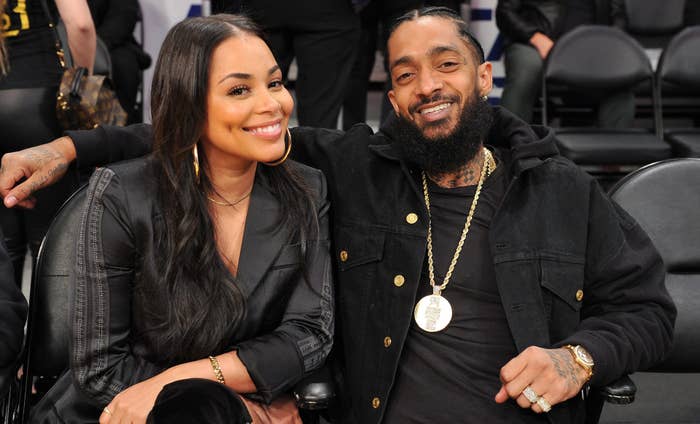 On the third anniversary of Nipsey Hussle's death, Lauren London took to Instagram on Thursday to share a touching tribute to the late rapper.
"Loving You Here There Then Now Forever and After," London captioned a picture of Nipsey smiling. "Long Live The King Ermias Asghedom Hussle Man."
She also shared a series of photos to her Instagram Stories, including a painting which shows two hands alongside text that reads, "I may not see you but I feel you in the moon and the stars and the seasons always changing. Telling me though I may seem alone that you never really left."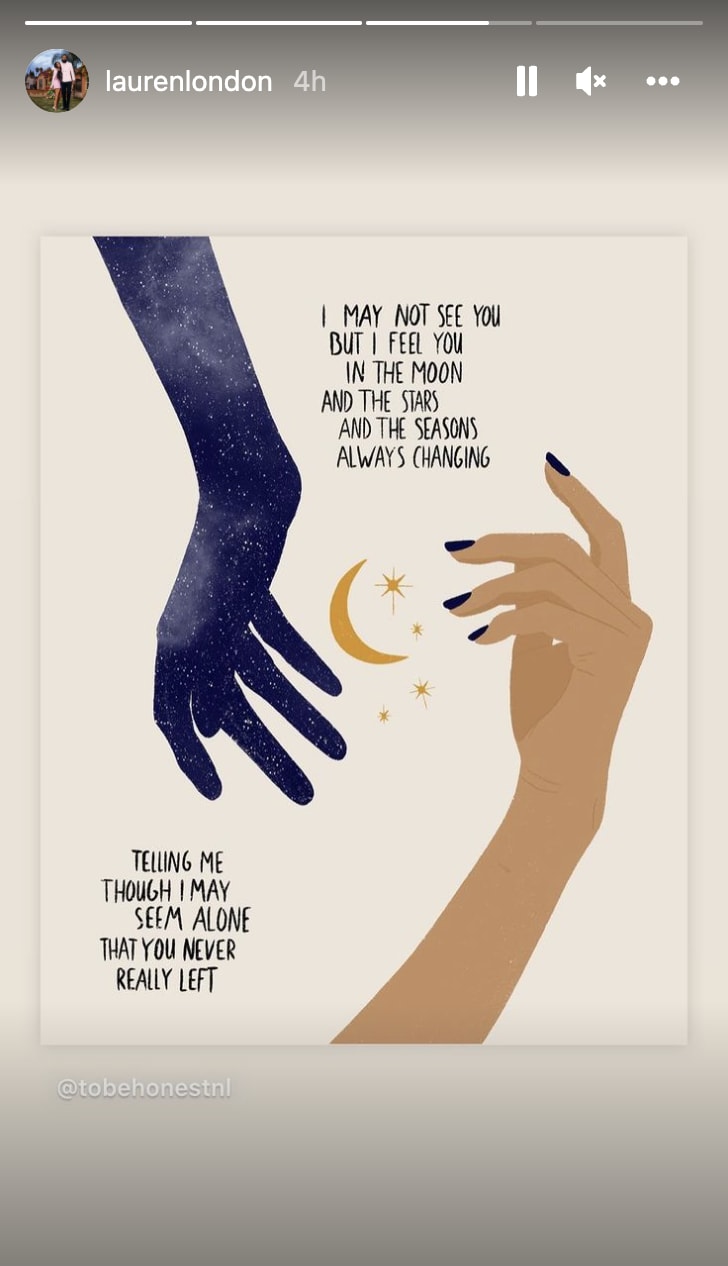 Nipsey and Lauren began dating in 2013 after meeting on social media. Three years later, they welcomed their son Kross Ermias, who celebrated his fifth birthday last August.
Last March, London took to Instagram to honor Nipsey on the second anniversary of his death.
"The Day Of Ermias' transition changed the course of my life forever," she wrote. "2 years, and it feels like yesterday and eternity all at the same time. Grief and Healing have been constant companions on this journey." she wrote at the time. "In Honor of His life and demonstration… May all of Heaven exalt Your name for all You did on Earth and beyond. Brave and Beloved Soul, Ermias. You are missed deeply. You are loved immensely. You will forever be. I love you eternally. Your Boogie"
In March 2020, London posted a lengthy message on Instagram in which she reflected on Nip's death one year after he was shot in front of his Marathon Clothing store in Los Angeles.
"Time is deceptive It's been a year since you transitioned," London wrote. "The pain is as heavy today as it was a year ago God knows I would give anything to see you again I didn't think I was going to survive a second of any of this Prayers have kept me together The kids keep me going and Gods Grace and Mercy have carried me this far."
She added, "As today makes a year I stand strong because of you Because I know you wouldn't have it any other way Because I recall every late night conversation we had about resilience and fear Because you were my greatest teacher and because you are still with us, in spirit."