Lil Baby Previews New Song in Beats by Dre Ad With Ja Morant
The commercial, which debuted Saturday night during Game 3 of the NBA playoffs, was soundtracked by the Atlanta rapper's latest song "Dark Mode."
Lil Baby is getting a head-start on his summer takeover.
On Saturday night, the ATL rapper appeared in a new Beats by Dre commercial alongside Memphis Grizzlies Ja Morant. The 90-second spot was soundtracked by Lil Baby's "Dark Mode" record, in which he reflects on his status in the game, keeping his eye on the ball, and looking out for his inner-circle. The song is also packed with basketball references as well as handful of NBA name-drops.
"Put the whole team on my back, I play through injuries/I leave blood and sweat out on the court and get a victory [...]" he raps in the black-and-white visual.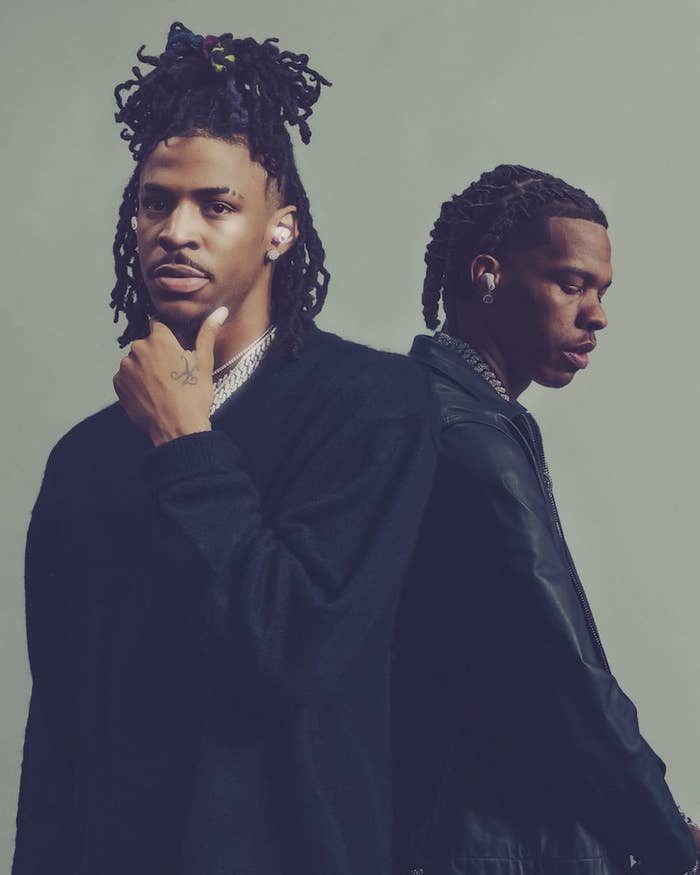 The Beats ad was directed by ILLIMITEWORLD and premiered during the NBA playoffs. You can check it out via YouTube above.
"Ja has been one of my favorite players to watch. We've been locked in," said Lil Baby in a press release. "This is not my first time partnering with Beats, but we took it up a notch with this original song. The world gets to experience 'Dark Mode' for the first time in a way that's crazy!"
It's unclear if "Dark Mode" is a stand-alone joint or will appear on a larger project. Lil Baby's last solo album was 2020's My Turn, which arrived about 16 months before The Voice of the Heroes with Lil Durk.
Back in March, Lil Baby revealed his plans to dominate the summer and would release a steady stream of music videos until then. 
Over the past few months, Lil Baby has come through with a handful of singles, including "Right On," "In a Minute," and "Frozen."