Kanye West Returns to Instagram Amid Continued Fallout, Says He 'Lost 2 Billion Dollars in One Day'
The artist formerly known as Kanye West made his return to the platform amid the continued fallout from his widely criticized anti-Semitic remarks.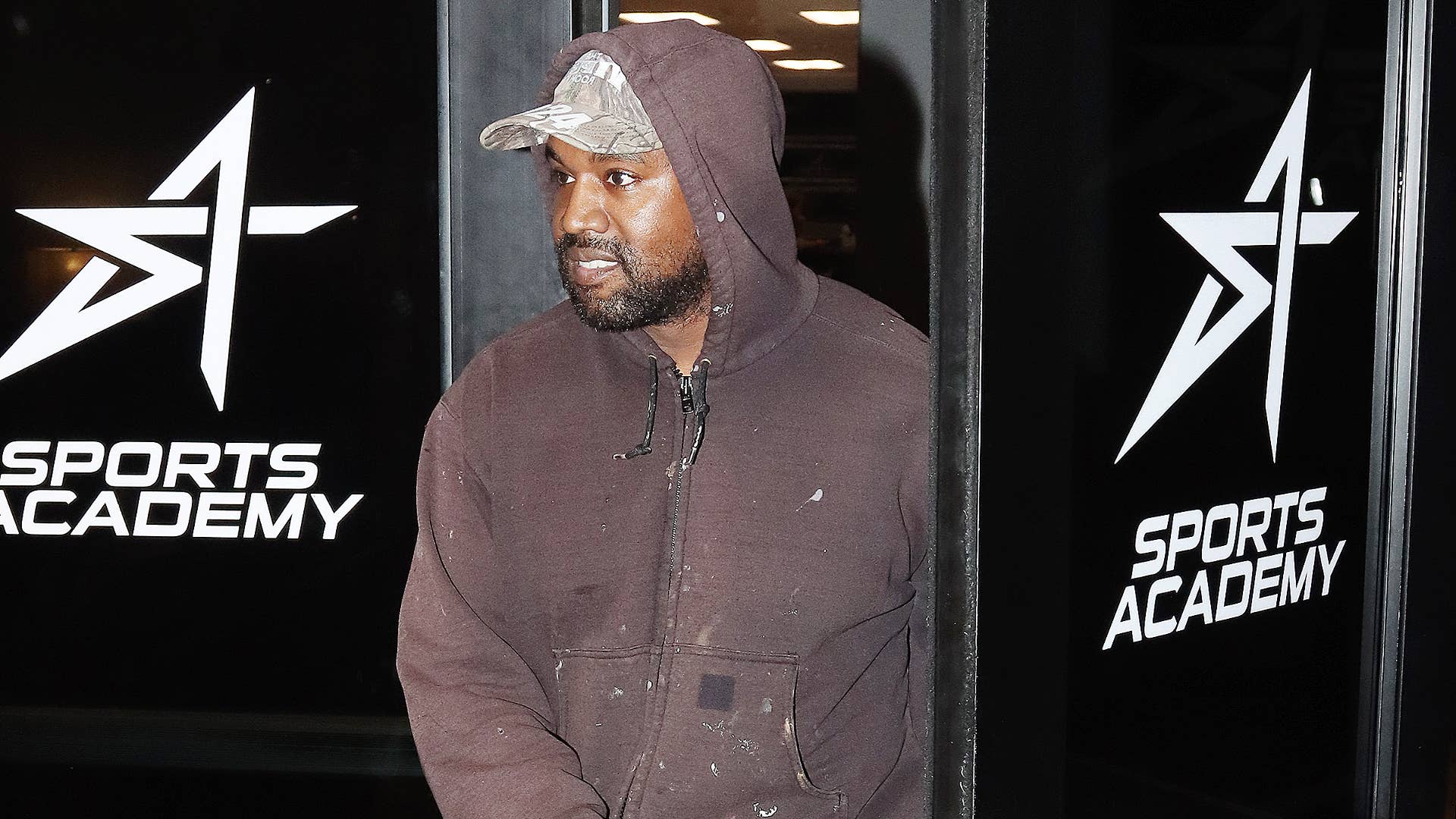 Getty
Image via Getty/MEGA/GC Images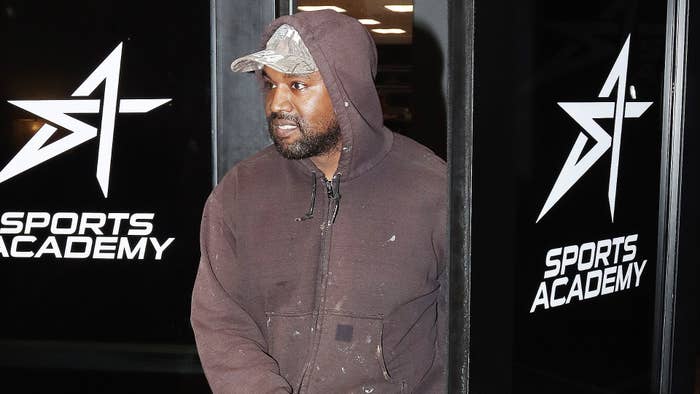 The artist formerly known as Kanye West made his return to Instagram on Thursday, telling his 18.3 million followers he "lost two billion dollars in one day."
Ye's return to the platform comes amid continued fallout spurred by a series of comments widely condemned as anti-Semitic, including remarks he made on IG. At one point, Meta took action by restricting Ye's account, with similar action later being taken by Twitter after Ye tweeted he was "going death con 3 on Jewish people."
In one of his return-marking posts, Ye mentioned Ari Emanuel, the CEO of Endeavor. In a recent Financial Timesop-ed, Emanuel urged businesses to distance themselves from Ye so as not to give his "misguided hate" amplification. 
"There should be no tolerance anywhere for West's antisemitism," Emanuel said. "This is a moment in history where the stakes are high and being open about our values, and living them, is essential. Silence and inaction are not an option."
Thursday, Ye shared what he billed as a "love speech," seemingly addressed to Emanuel.
"I lost two billion dollars in one day," Ye wrote. "And I'm still alive. This is love speech. I still love you. God still loves you. The money is not who I am. The people is who I am."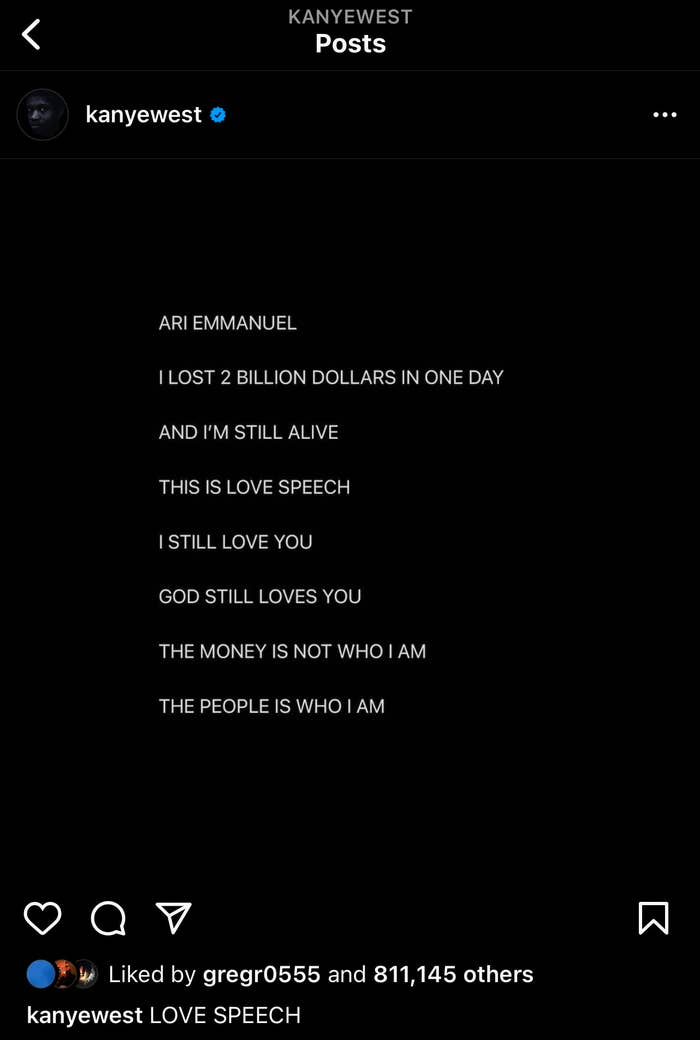 Elsewhere, Ye shared a screenshot of a satirical "Ye has reportedly cut ties with Kanye West" post. In another update, 50 Cent was brought into the conversation, as was Donda Academy. Earlier on Thursday, a report from The Times stated that Ye's Donda Academy was "immediately" closing for the remainder of the school year.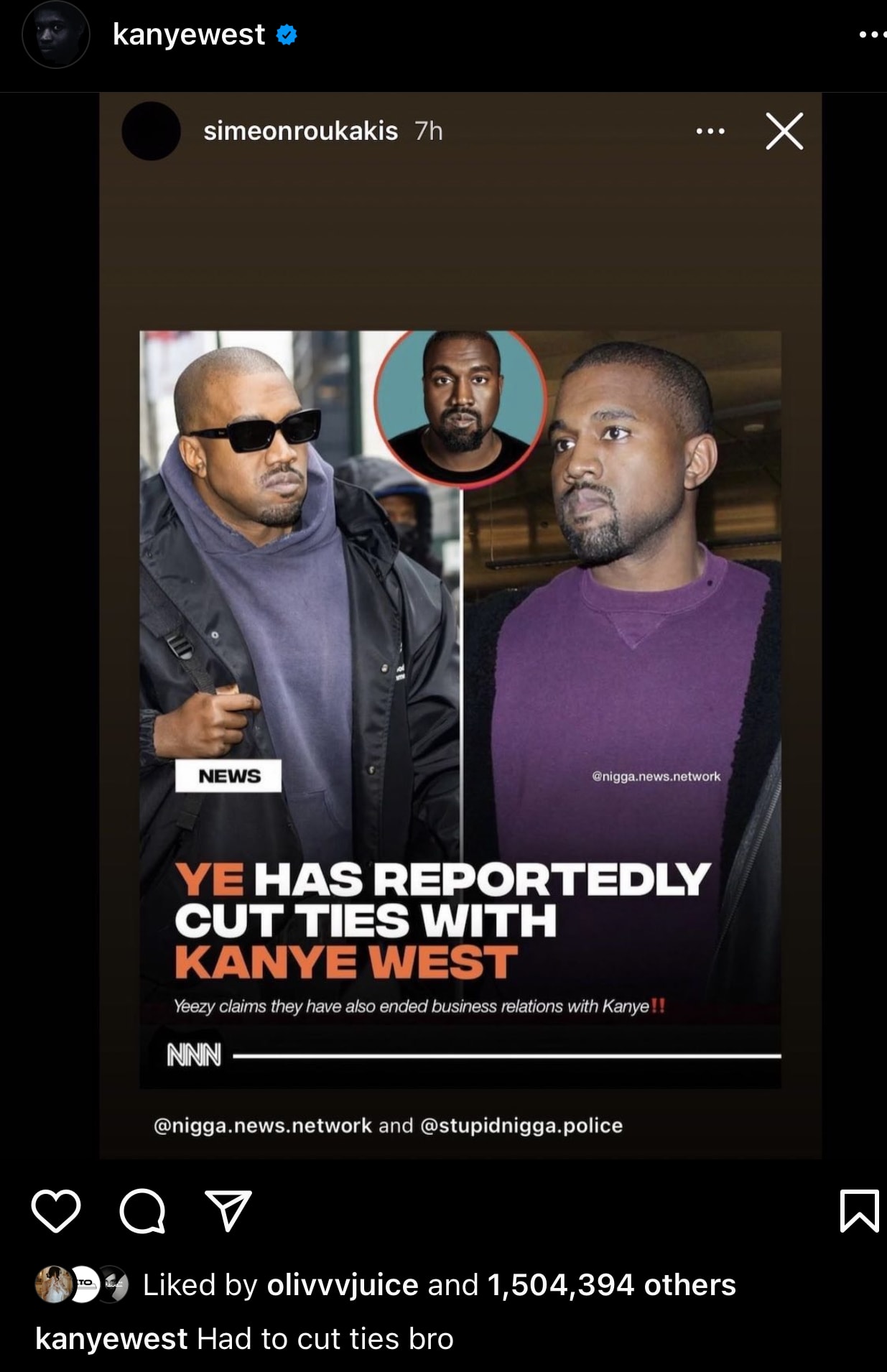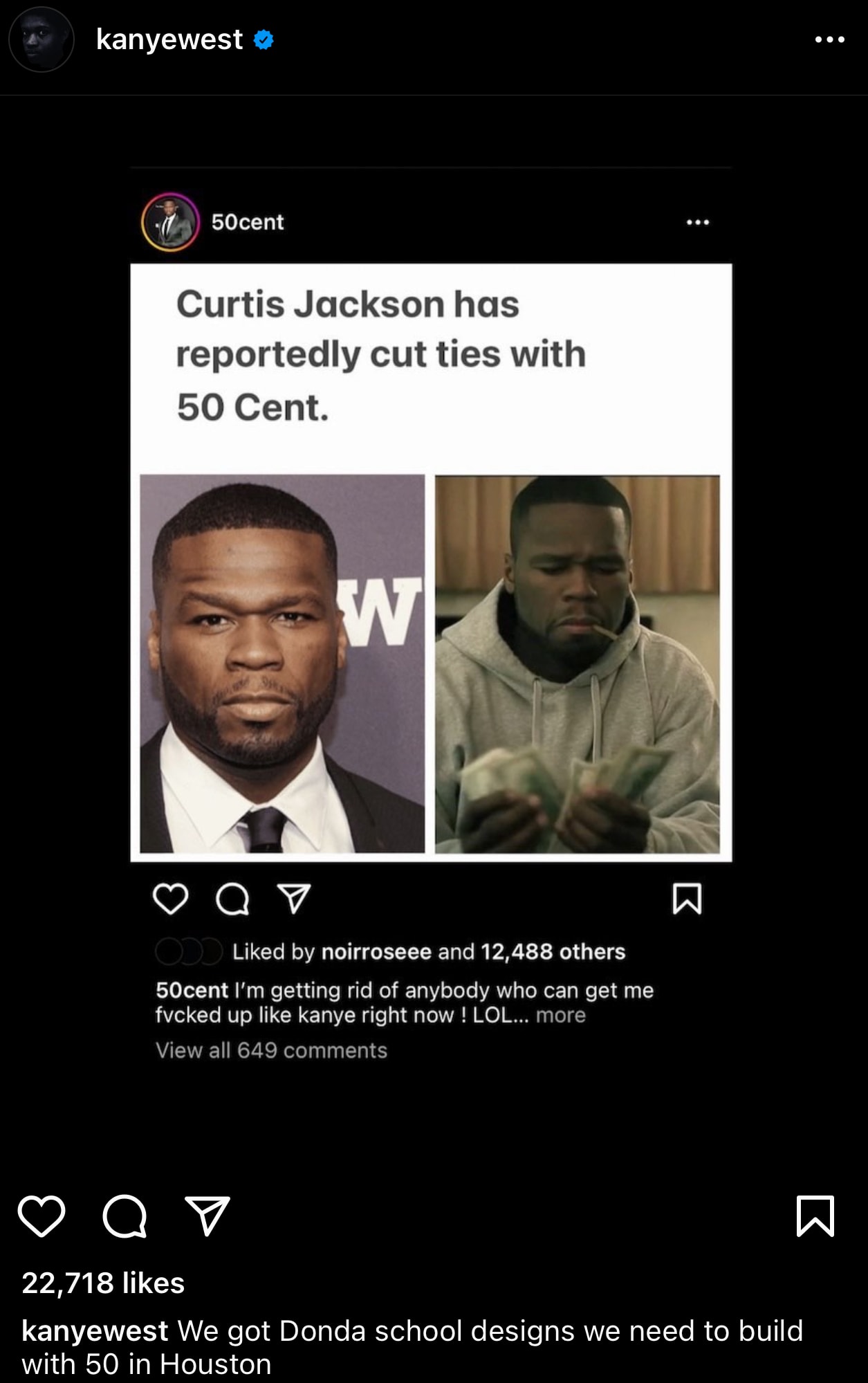 50, meanwhile, previously spoke out about Ye's anti-Semitic remarks, as well as shared his thoughts on prior controversies (namely the MAGA era). "I think he's in a dangerous area," 50 said in a Hot 97 interview last week.