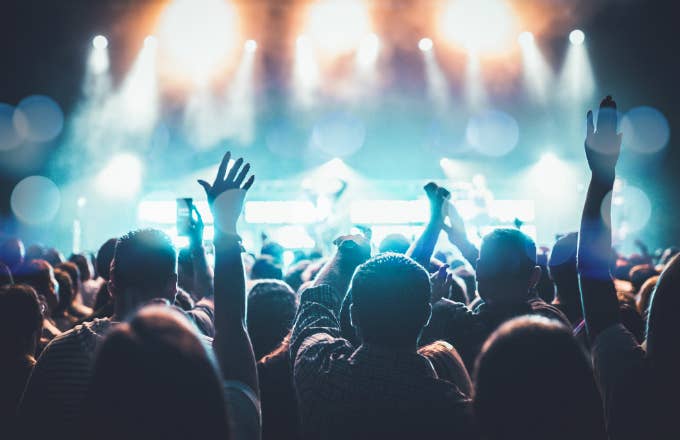 Yeah, sex is great and all but have you ever been to a Beyoncé concert?
Live Nation's Power of Live study (via Billboard) claims 10 percent of their surveyors were "more likely to value live music over sex." In addition, 71 percent think "the moments that give [them] the most life are live experiences."
For the study, Live Nation surveyed 22,500 people from 11 countries with ages ranging from 13 to 65. More than 66 percent of surveyors between the ages of 18 and 34 said they attended at least one concert or festival per year. But even if it's just one concert, it was clearly impactful. The study claims people are seeking live experiences due to "sensory deprivation" as a result of social media.
"Of course, digital life isn't dying off—but after a decade of all that posting, pinning, tweeting, snapping, and streaming, people are tapped out," reads the study. "They now recognize the importance of the physical world to their quality of life and are recalibrating their lives with more intention."
It later continues: "Social media, mobile, and tech have made it easy to find and connect to people across geographies, but it's harder than ever to do so in a way that feels human. We tap, touch, and swipe our phones 2,617 times a day, and we spend an average of 2.5 seconds with any piece of content."
Luckily, there are plenty of music festivals on the horizon including Brooklyn's ENVSNfestival with Tinashe, Saweetie, Nina Sky, and more.