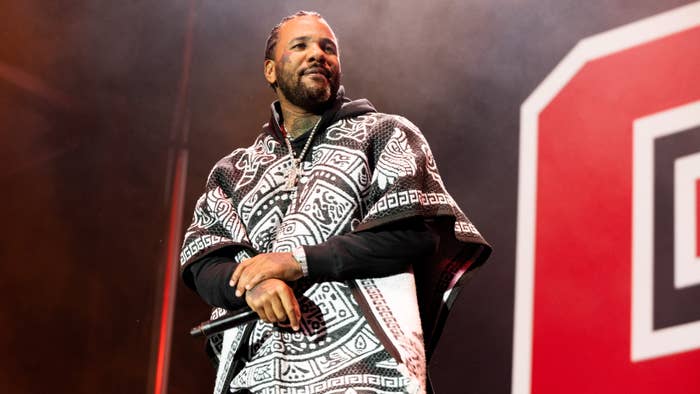 The Game has spoken out against sales-based arguments positing that Eminem is "better than" him, arguing instead that many listeners have "no idea what goes on behind the doors of these labels."
In an initial tweet shared Tuesday night, the recent Drink Champs guest and Ye collaborator explained how, from his perspective, making such a claim while citing sales is like comparing McDonald's with the regional California chain Tam's Burgers.
"All this talk I see on the net saying Eminem is better than me because he sold more records is like saying Mcdonald's is better than Tam's burgers," Game said. "It's FALSE!!! They just put more money in McDonald's [and] promoted the shit out the happy meal dangling toys in kids faces."
Game continued, speaking more generally about the music industry and reflecting on his own decision to "cut the puppet strings" early into his career. 
"Major labels are known for BUYING ALBUMS [and] paying off everyone to boost sales of the artists THEY CHOOSE to shine the light on," said Game, who also mentioned Eazy-E, Nipsey Hussle, and 2Pac amid his comments on Tuesday.
Over the weekend, Game doubled down on previous comments he made about Eminem, ultimately proposing that he and Em should "rap about it" to determine who's better. And during this month's four-hour Drink Champs interview, as previously broken down here, Game called Em one of the "great MCs" and said he once considered the recent Super Bowl Halftime Show performer to be better than him.
"I used to think Eminem was better than me," Game said at the time. "He's not. Ay, challenge it."
Below, see all of Game's latest comments on Em (who this week made RIAA history) and the music industry at large, including the "Eazy" artist's assessment of record sales as merely "[numbers] on paper."