Steven Victor Looks Back on Pusha-T's Initial Reaction to Kanye West's 'MBDTF' Creative Process
In a recent interview, the Victor Victor Worldwide founder and ubiquitous industry figure reflected on his career, including his extensive work with Pusha.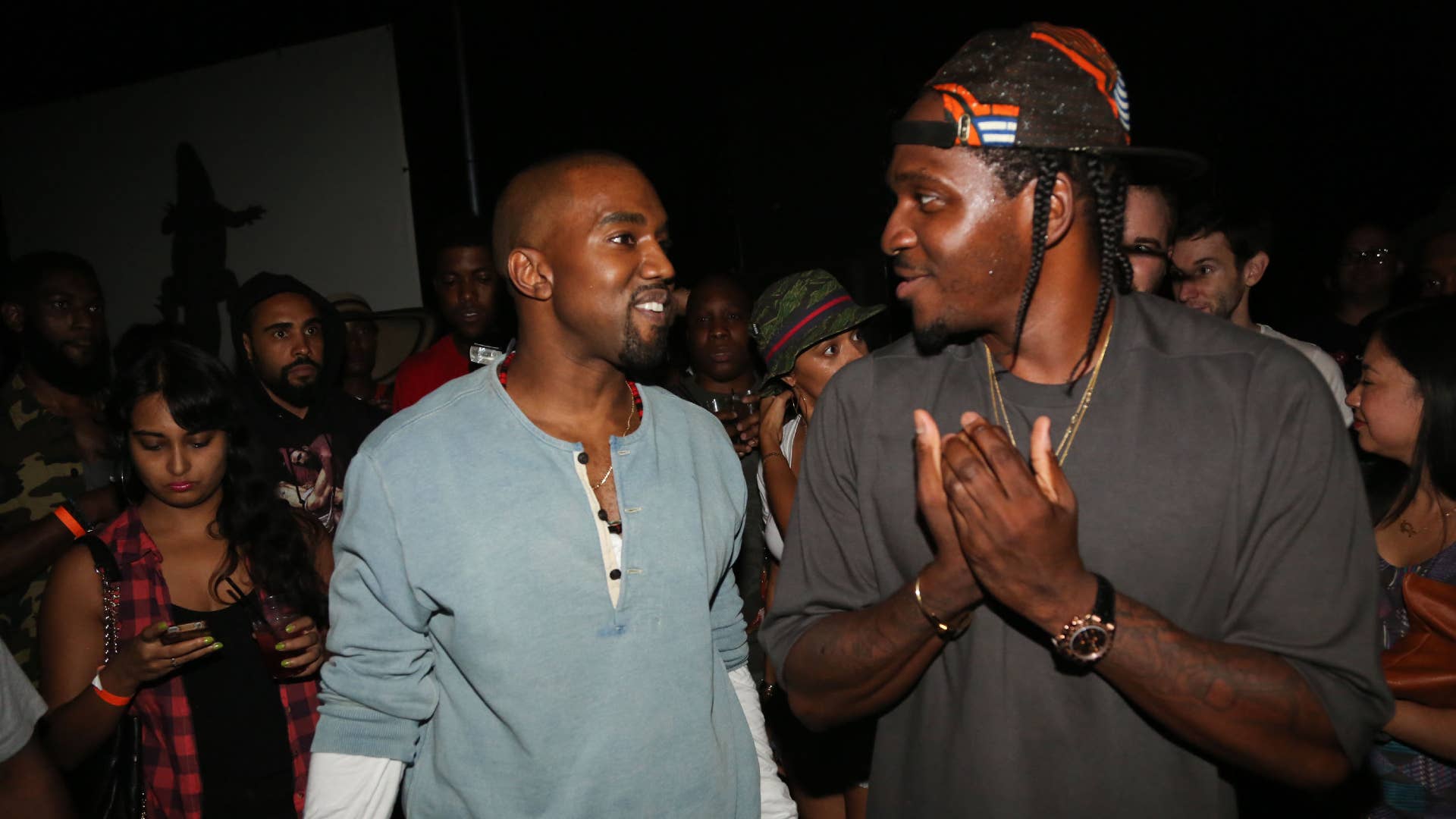 Getty
Image via Getty/Johnny Nunez/WireImage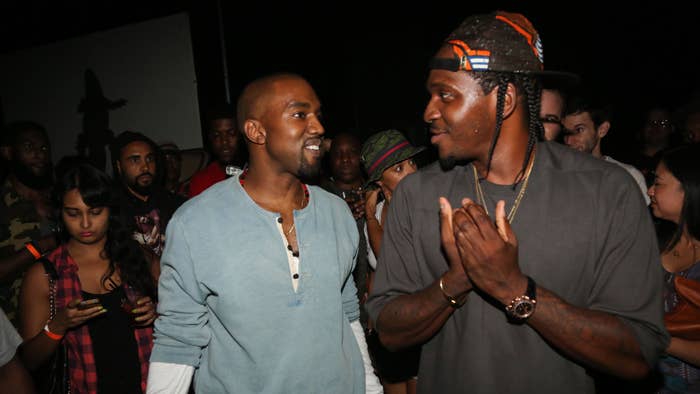 Steven Victor, an industry figure who should need no introduction to studious listeners, was recently a guest on Noah Callahan-Bever's Idea Generation show. During the interview with the former Complex editor-in-chief/chief content officer, Victor spoke at length about his years of work with the inimitable Pusha-T.
Around the 10:47 mark in the video below, Victor spoke on the managerial strategy behind building Pusha-T's stature as a solo artist following Clipse's hiatus. In fact, as the Victor Victor Worldwide founder explained, it was during this building phase that King Push was enlisted for Kanye West's near-mythical My Beautiful Dark Twisted Fantasy sessions.
"As this is happening, like, Rick Ross called Pusha and was like 'Yo, I'm in Hawaii with Kanye. He wants you to come out to Hawaii and work on his album with him.' This is, like, all happening, all in real time," Victor said around the 11:30 mark. Per Victor, due to the fluid nature of what was happening, there wasn't time to pause and ponder any next moves. Instead, in the middle of the figuring-it-out process, opportunities were starting to coming in that couldn't be ignored.
At some point in the larger creative process behind Ye's classic 2010 album, per Victor, there was a moment where Pusha told him he didn't want to return to Hawaii for additional sessions. As Victor explained, this was simply due to the nature of Ye's artistic methodology at that point in his career. 
"There'd be periods where we would be in Hawaii and for, like, two or three weeks and, you know, no work would be getting done," Victor said around the 11:20 mark. "And so for someone like Pusha, he's like, you know, 'What is this? This doesn't make sense.' But in my mind, I'm thinking as these trips are going on, I'm thinking to myself how I think it's a good fit creatively. We were supposed to go out there one time and he was like, 'I'm not going, man.' He's like, 'This ain't it.' And I was like, 'Nah, we have to go. His process is his process.' He was like, 'I'm not going.'"
Ultimately, Pusha told Victor to go "figure it out," so he did so by catching a plane to Hawaii himself. Swiftly upon landing, Victor had a chance encounter with Yeezy early in the morning thanks to an expertly timed forgotten toothbrush.
"I land, I go to sleep, I wake up, and I realize that I forgot my toothbrush," Victor detailed around the 12:13 mark. "So by this time, it's like, five o'clock in the morning. So I'm walking across the street and there's a car, like, flying down the road and I'm like, yo, who's this? And then I'm like, fuck, that looks like Kanye's car. And then the car, like, brakes and it starts reversing. I'm like, there's no way this is this dude, right? He backs up and he's like, 'Oh, hey man. Where you going?' I'm like, 'Back to my room.' He's like, 'Where's Pusha?'"
Victor then told Ye that Pusha would arrive the following day and had not made that day's flight due to a stomach virus, at which point Ye invited Victor to join him for a game of basketball later that day. The game led to a talk on the way back regarding how he and Pusha could fit into the larger infrastructure of G.O.O.D. Music, which nowadays counts the Daytona artist as its president.
A separate deal-focused possibility with another entity also in the cards at the time, although Victor said Pusha was "taking it more seriously" than he was. In Victor's eyes, that unnamed opportunity may have seemed like a better situation financially, but it was the G.O.O.D. path that bore the signs of something that could be more fulfilling "creatively and long-term."  
The full 32-minute discussion is full of additional gems and can be viewed in full below.
Pusha-T, meanwhile, is expected to release a new album in 2022. The Daytona follow-up, in Pusha's own words, "1,000 percent" tops its predecessor.