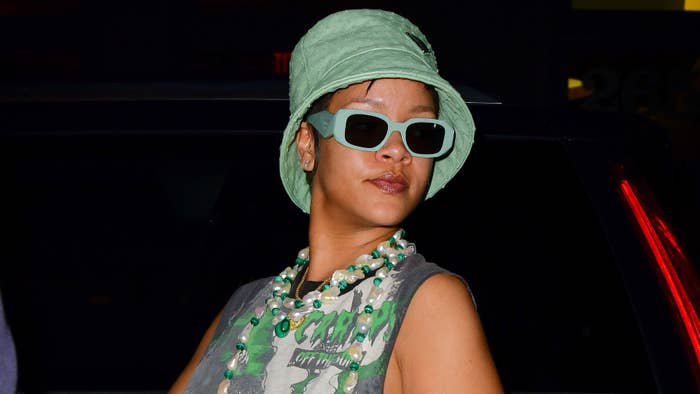 Rihanna has dropped a lawsuit against her father Ronald Fenty, who had previously been alleged to have been misusing the multi-hyphenate's name for his own benefit.
Court documents viewed by Complex show that Rihanna—alongside her company Roraj Trade LLC and Combermere Entertainment Properties—filed a stipulation of dismissal of the entire lawsuit on Sept. 7. The suit had named Fenty Entertainment LLC, a California-based company, as well as Ronald Fenty and Moses Joktan Perkins.
Radar Online was first to report on the lawsuit being dropped.
In January of 2019, Rihanna was reported to be suing her father (as well as the aforementioned business partner Moses Joktan Perkins) over allegations of deceiving people into believing she was involved with his company. 
In a complaint widely cited in reports at the time, Rihanna's father and Perkins were said to have lied as part of a "fraudulent effort to solicit millions of dollars from unsuspecting third parties in exchange for the false promise that they were authorized to act on Rihanna's behalf, and/or that Rihanna would perform at various locations throughout the world."
Rihanna's father and his business partner had also been alleged to have tried to book the singer (without her permission) for a number of shows back in 2017 for millions.
Last month, Rihanna announced details for the upcoming Savage X Fenty Show Vol. 3 special. Fans worldwide will be able to tune in for the unveiling of the new collection on Amazon Prime starting Sept. 24. Simultaneously, fans will also have the chance to shop the collection via the Amazon Fashion Store and the Savage X Fenty site.