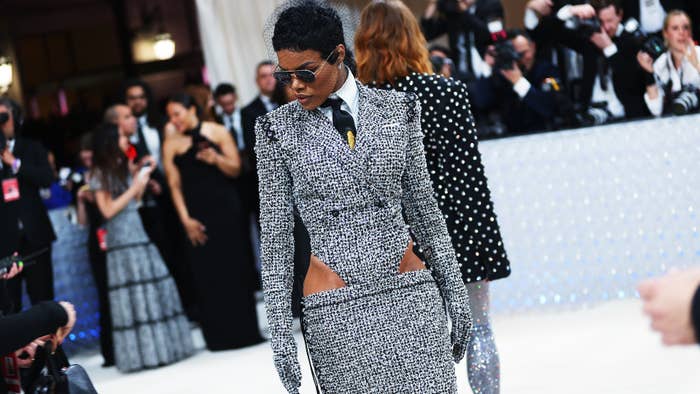 Teyana Taylor brought her own food to the Met Gala.
An Instagram Story captured by Pusha-T shows Taylor eating Chick-Fil-A during the iconic fashion event. 
"@teyanataylor is embarrassing me. She brought @chicfilausa to the #MetGala. I want her away from me… #Harlem," he wrote over the video. In a second clip from Push's IG, Usher can be seen smiling over Taylor's shoulder as she continues to eat her Chick-Fil-A. "@usher tried to stop her," Pusha-T wrote.
According to Vibe, Taylor hit King Push back, taking to her own IG Story to show that the rapper was cleaning his own plates. "That n***a f**kin' it up too," she can be heard saying in the background. She pointed out that he had finished his first plate and was moving on to his second. She continued, "This n***a plate is clean! This is a new plate vs. this plate. Embarrassing me. Embarrassing. Don't play with it." She also captioned the clip, "there's two types of ppl, @kingpush."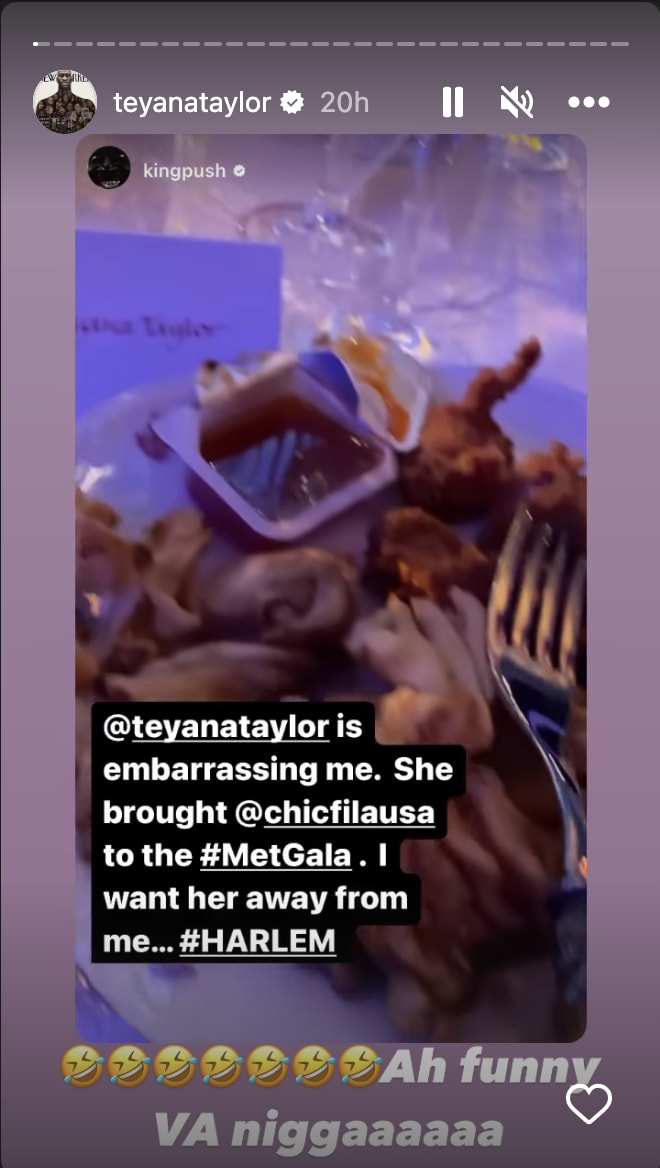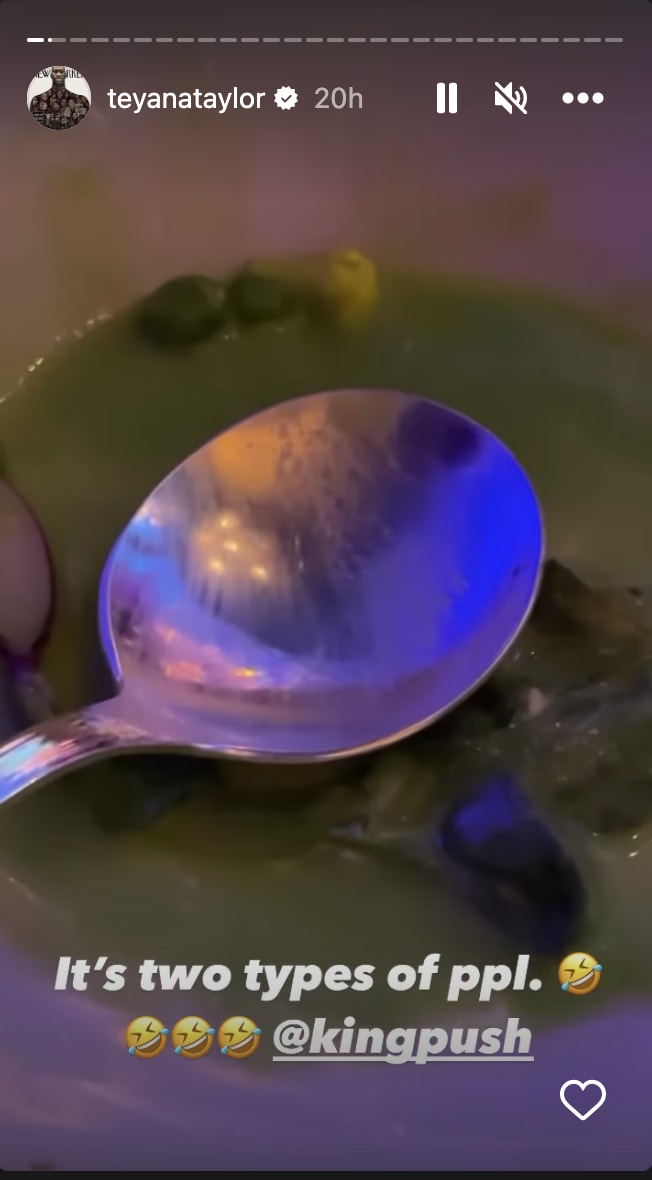 Apparently, food and drinks at the Met Gala take some time to arrive, which might be why Taylor brought her own grub. And it's something she's done before: in 2019, she and Iman Shumpert ordered Chipotle via Postmates to the CFDA Fashion Awards. The eatery later gave her an accolade on social media, bestowing her with the "Best Delivery Award."