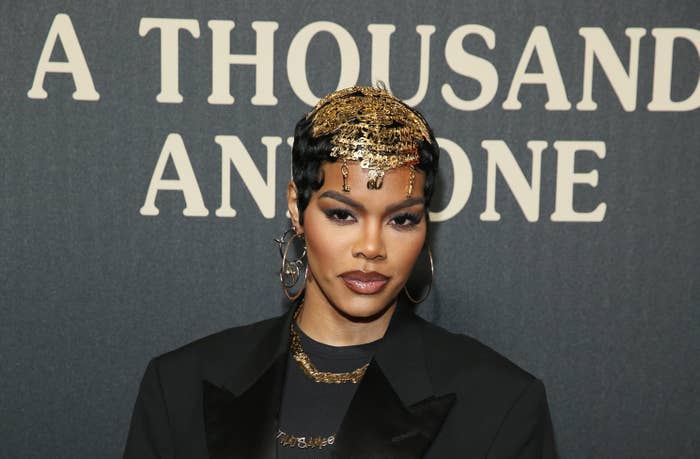 A story about New York is better told from the viewpoint of real New Yorkers. 
A.V. Rockwell is making her feature directorial debut with A Thousand and One, out in theaters on March 31. The deeply moving film, which Rockwell also wrote, follows a single mother named Inez, played stunningly by Teyana Taylor, and her son, Terry, who are attempting to find a piece of home in Harlem.
After spending a year at Rikers, Inez finds an opportunity to kidnap her son who is in the foster care system, despite having no place to live. As a product of the foster care system herself, Inez is also looking for a family and stability so she returns to the neighborhood where she grew up and changes Terry's identity with false documents to keep him by her side. The story takes place in 1994 and follows the pair through the years as they get closer, change, and grow, and as Harlem goes through its own transformation.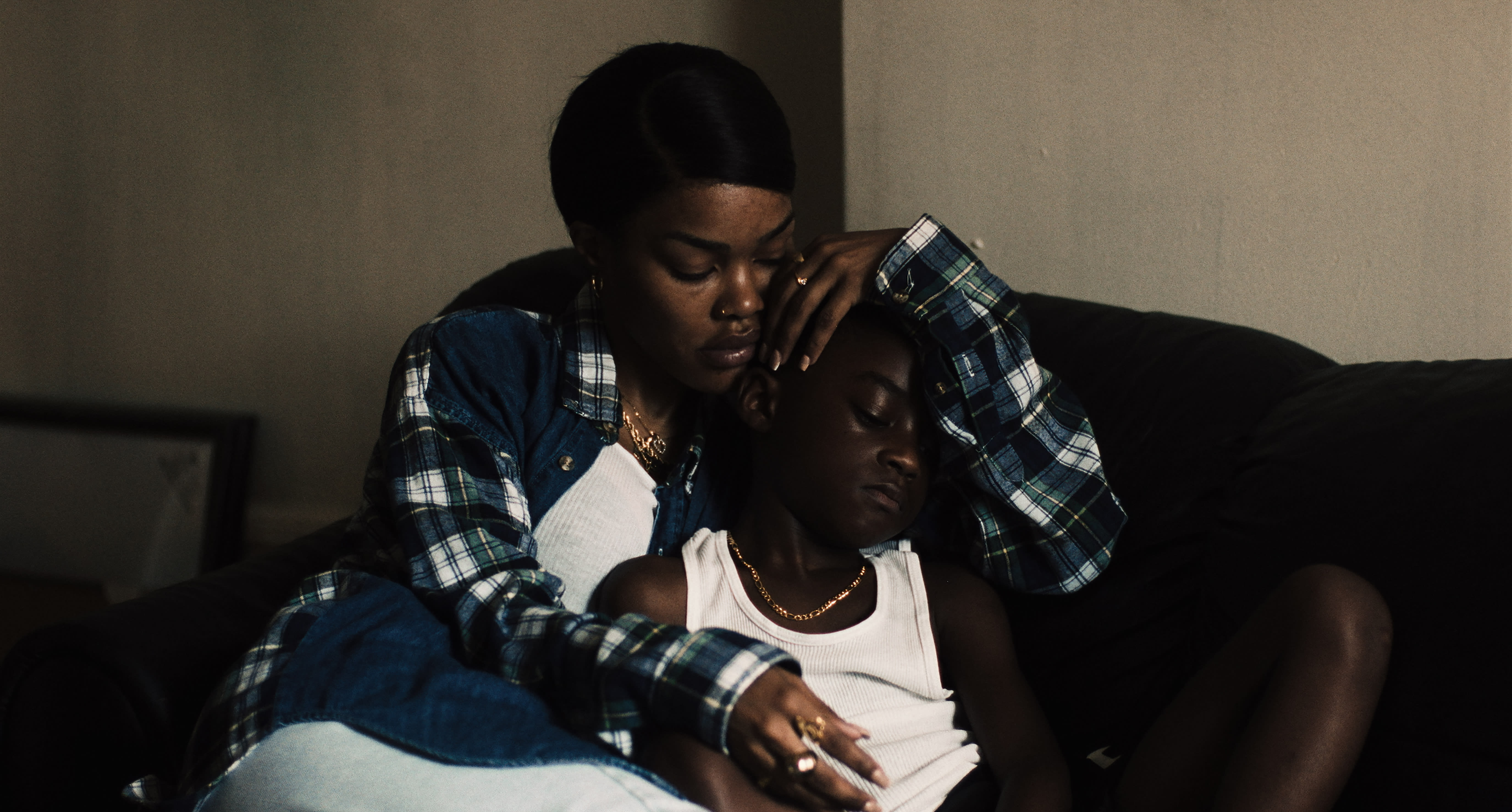 Rockwell, who was born and raised in Jamaica, Queens, uses this film and its two protagonists as an instrument to show the effects gentrification has had on NYC and the damage it does to the people who are from there. While gentrification is often sold as a way to better communities, it is rarely ever for the benefit of its natives. Instead, the changes made to businesses and residences are a way to bring in new people and increase the monetary value of the area—leaving everybody else behind. 
"I wanted people to see firsthand how this happens and the impacts of that," the director tells Complex. "[Harlem] means something to Black history in general, and Black culture. So many historic moments have happened right on the streets of Harlem that mean something to Black people worldwide. To lose that sense of identity and heritage for us is devastating."
Rockwell showcases this transition that took place in the '90s and early 2000s, which turned the historic community into a place for new settlers. The slight changes are shown by laundromats closing and white people slowly moving in, while also giving a glimpse into the stop-and-frisk policy that was supported by former NYC mayors Rudy Giuliani and Michael Bloomberg. The policy directly affected younger residents like Inez's son, Terry, and her frustration as a single mother to keep him safe while also dealing with her own relationship leaves her feeling powerless at times. 
While she was devoted to building a better life for Terry and her partner Lucky (William Catlett), no one is ever truly concerned about her needs and fears. Taylor believes that is how Black women are treated and says they are only admired and respected when they show up for others: "The moment we show up for ourselves and we're strong for ourselves, it's an issue." 
Terry is played by three different actors throughout the film, starting with Aaron Kingsley Adetola at 6 years old, Aven Courtney at 13, and Josiah Cross at 17. Taylor built a natural and familiar repertoire with each one of them that's clear in the film. The actor, who is a mom to two daughters, Rue Rose and Iman Tayla "Junie" Shumpert, says her own experience with motherhood helped her with this role, while also teaching her about what parenting might look like in the future. "I learned a lot in just how to deal with a teenager and a person coming up into themselves," Taylor tells Complex. "It was amazing and I always wanted a son. So to be able to have sons in a movie was pretty great."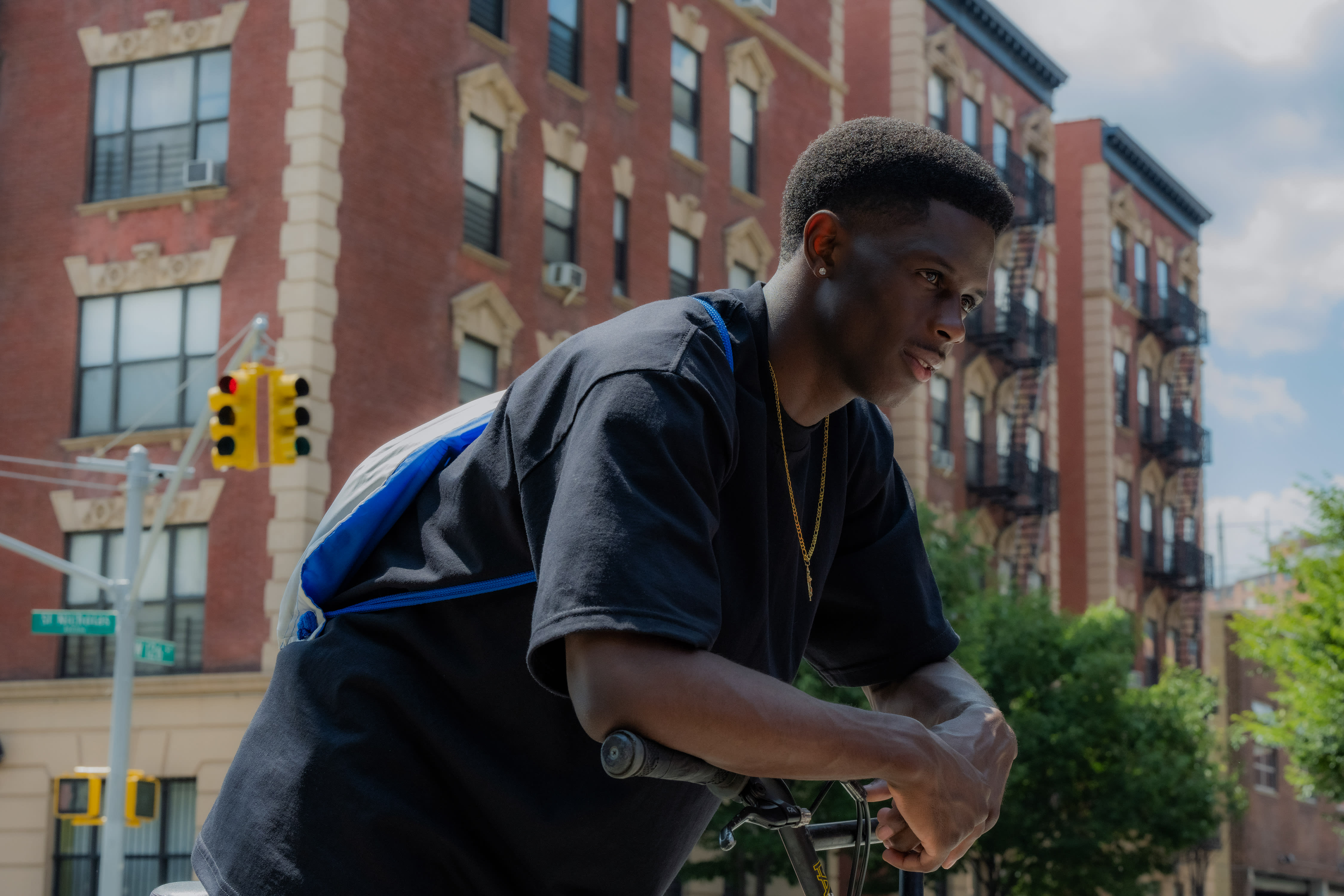 Hollywood and movie fans might be the beneficiaries of Taylor's retirement from music. Taylor is so authentic in this role, which is in part due to her being from Harlem. Her portrayal of Inez is spot-on with what a young woman from NYC feels like. Everything from the way she talks to how she walks and dresses will remind you of someone you know or grew up with. The styling in the film, done by costume designer Melissa Vargas, as well as the cinematography also vividly captures the essence of what New York was like back then—something native New Yorkers are desperately grasping to hold onto.
Check out our interview with Teyana Taylor and A.V. Rockwell about A Thousand and One, representing Harlem and the subtle messages viewers will find throughout the film.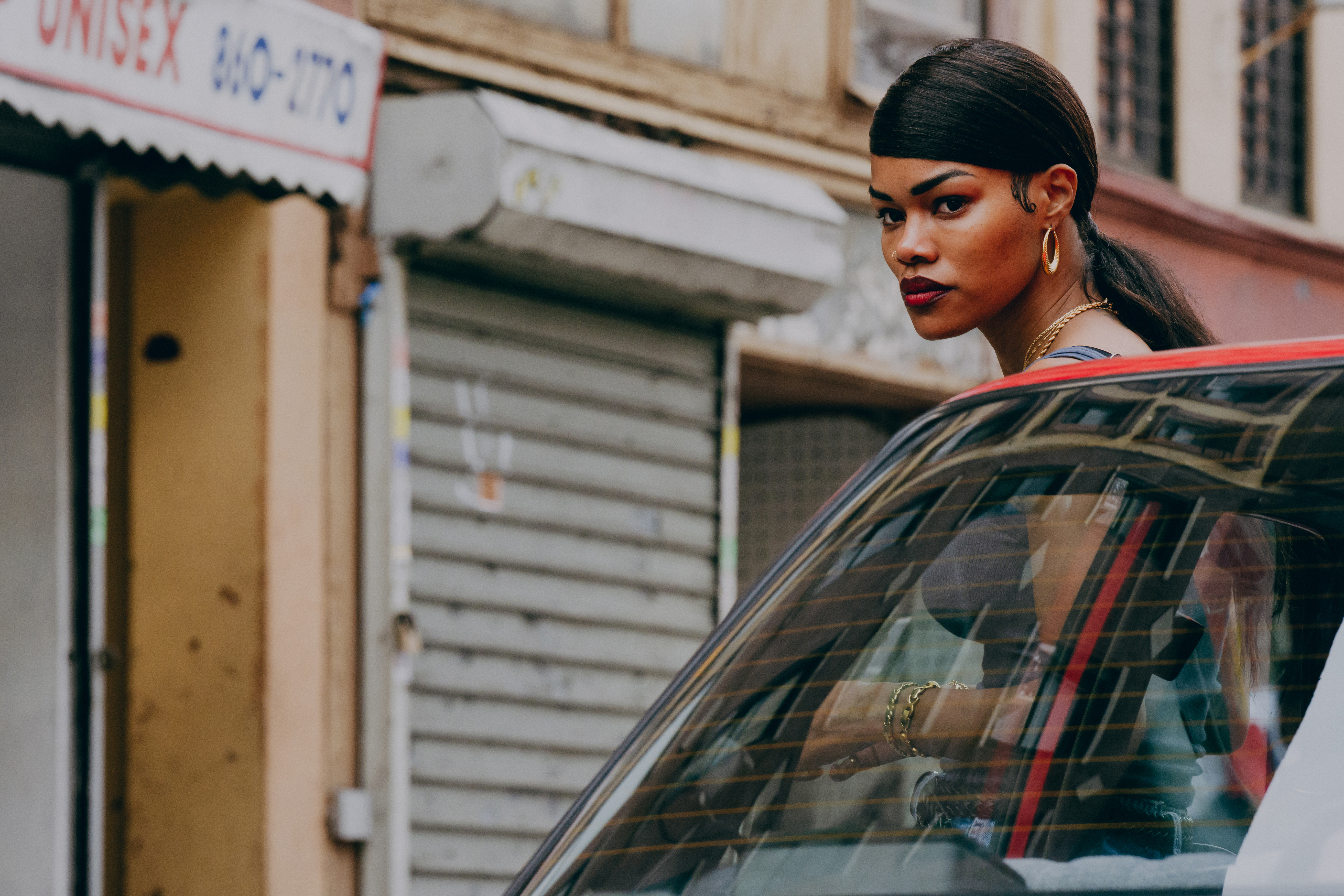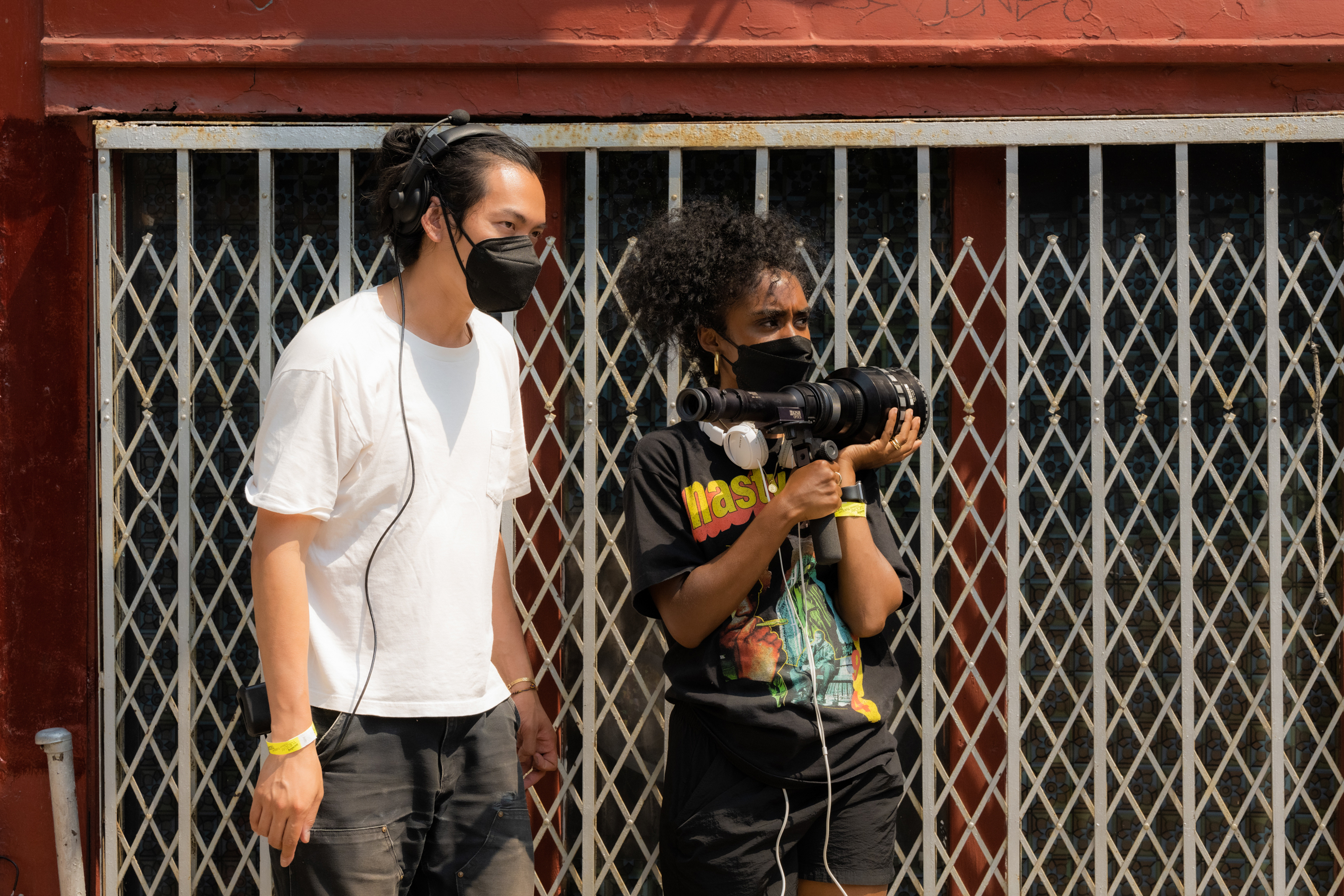 Not to give too much away, but we start seeing the beginnings of gentrification in Harlem. It's not really addressed openly, but you see people being displaced on purpose. Why was that important for you as a filmmaker to include that in the film?

AR: Yeah, because I think that what we're talking about is you're seeing the way policies impact the communities of New York City. I mean really this is happening everywhere, but I think in the case of Harlem, which is such a historic neighborhood, I wanted people to see firsthand how this happens and the impacts of that. Inez and Terry, these are extremely vulnerable people when we first meet them and both being products of the foster care system, but we see the way that they're able to reclaim a sense of home and reclaim a sense of family and stability and the power of that. The power of what all of that means. And so for gentrification to come along, which people try to brand it as something that benefits these communities, it's not designed for people like them at all.
So I really wanted to showcase what their life story is like in order for people to see the impacts of what it means to erase these communities, but also a neighborhood like Harlem being the icon, the historic icon that it is. I think to erase Harlem, it's not just like, "Oh, OK, we're just taking this cute neighborhood and updating it." This is something that means something to Black history in general, and Black culture. So many historic moments have happened right on the streets of Harlem, that means something to Black people worldwide. And so I think to lose that sense of identity and heritage for us is devastating. So I wanted people to just have all of that to keep in mind as we decide how to move forward with how we're shaping our cities.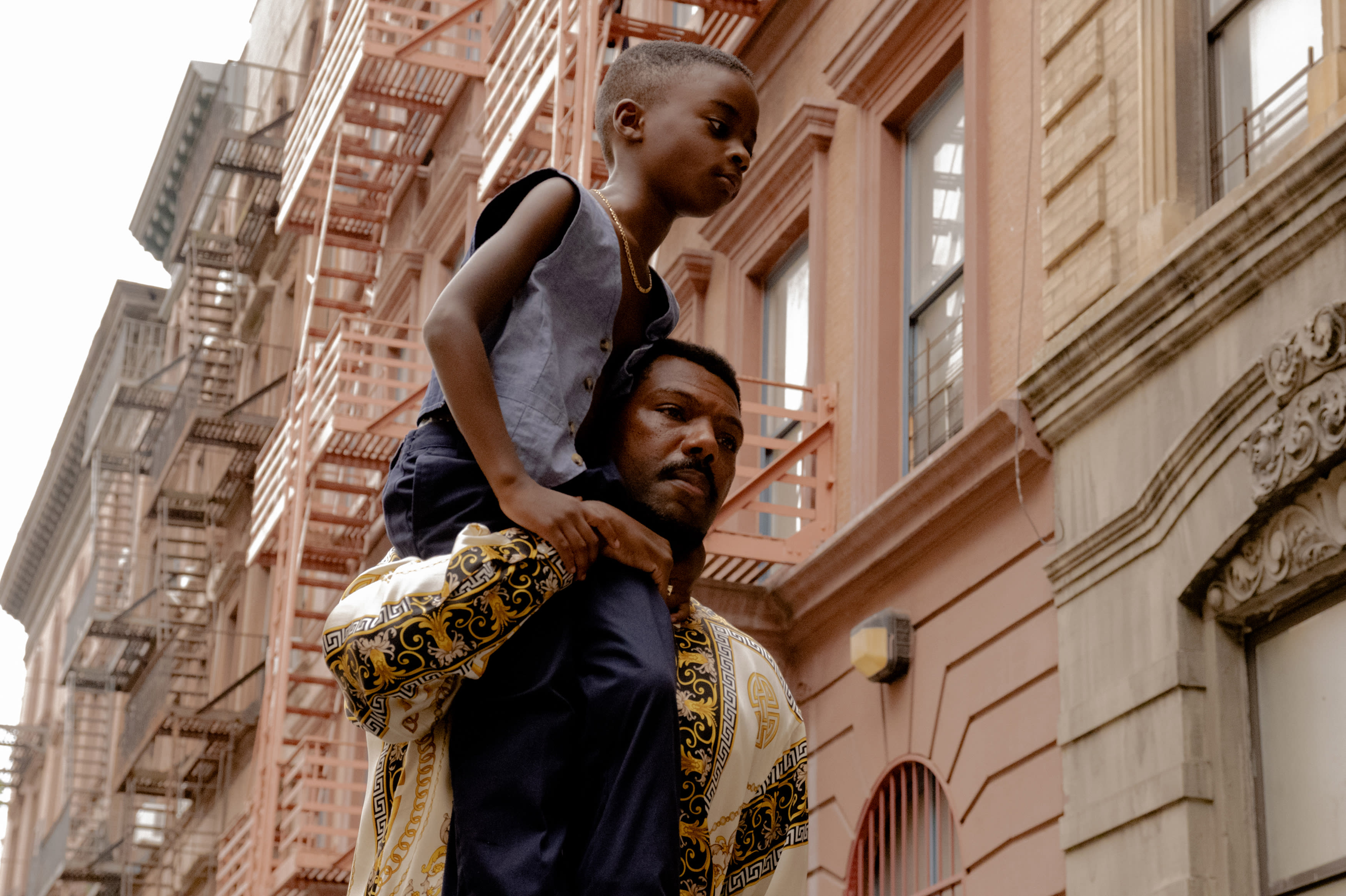 And Teyana, for you, Inez, keeps a lot of secrets from Terry to protect him in a way. We find out things about Lucky toward the end that she never told Terry, that she suffered through by herself. What does it mean for you to represent women and how much they sacrifice when it comes to their families in order to protect them, even if it's at their own detriment?

TT: That's why I felt like it was a really important role to take on because as I said, I see a lot of Inez within me, within us, just Black women as far as it only being OK when we are showing up and we're strong for others, but the moment we show up for ourselves and we're strong for ourselves, it's an issue. This highlights that and a lot of those secrets, that I wouldn't even really call a secret, I would just call them quiet battles that she was fighting. Whenever she tried to turn up the volume, it was an issue. 
Before she could even express what it was at that point, everybody was at the point where they didn't even want to talk to her. They didn't want to hear her out, which Black women, we're never really heard. We're never really seen. So I felt like it was very important that this was highlighted and something that we made sure came across the screen just as strongly as it was on the paper.