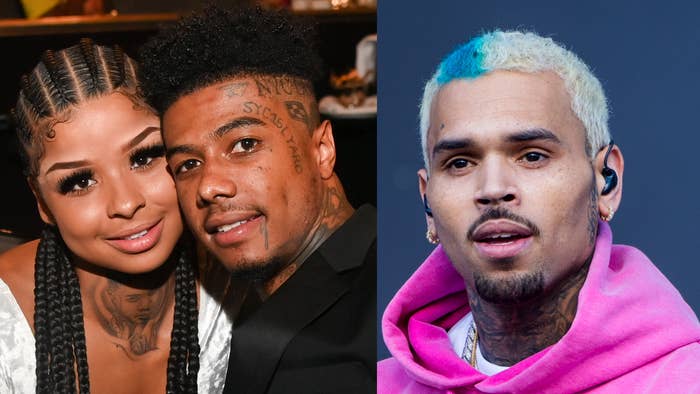 The internet didn't receive Chris Brown's forthcoming collaboration with Chlöe Bailey well, with many wondering why Bailey chose to work with Brown who has a long history of abusing women.
The song caused Cheetah Girls singer Kiely Williams to speak out, which resulted in Breezy feuding with her online and even making fun of her supposed lisp. Brown then further advocated for himself on his Instagram Story by comparing his history of abuse towards women with that of Blueface and Chrisean Rock, who have consistently made headlines over their own unhealthy relationship.
"You weird ass n***as are the same ones that tune in every week to see Blueface and Chrisean beat the fuck out each other in front of the world," he wrote. "But that's okay? It's entertainment? All y'all can suck my dick disrespectfully."
Blueface later responded to Brown pulling him into the situation. "I understand your frustration, fool. For me being in a situation—I'm not even going to trip on you 'cause the message you trying to send is way off. I get it. The bitch hit me, it's funny, I hit her back. … I totally get it. That would be the most irritating thing ever. But you gotta play the cards that you was dealt. You on some, 'But they did it too. Why aren't you guys telling them anything?' It's like bro, don't worry about that. … You gotta stand on it, cuz."
He also posted a meme of 50 Cent as his initial reaction to Breezy discussing his relationship with Chrisean.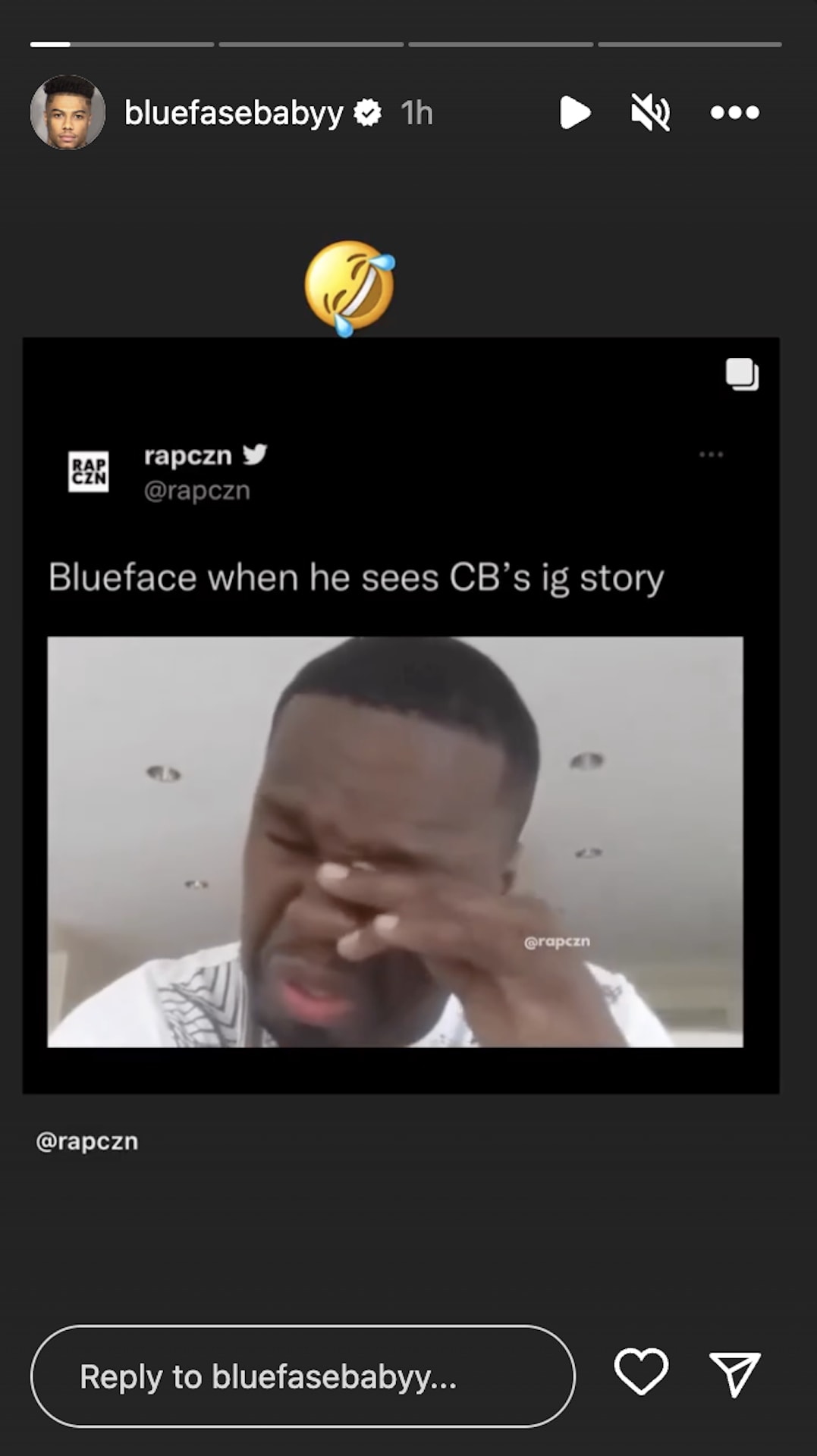 And in a separate post to his IG Story, Blueface wrote, "The truth could never be a diss I fw @chrisbrownofficial cuz he's just as player as me. It's all love but I got hit with a stray this morning."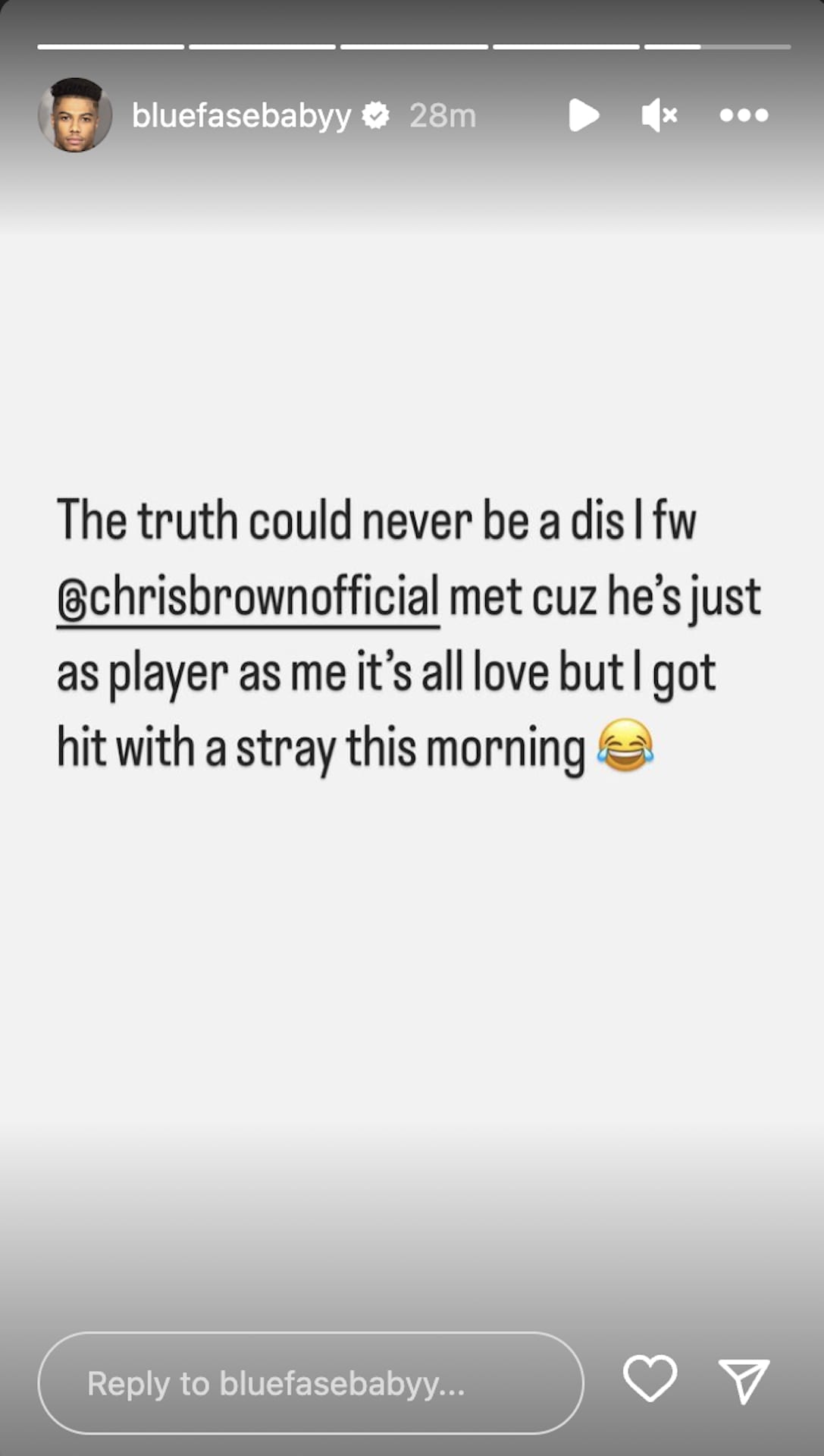 Wack100 also responded to Brown bringing Blueface into the mess, writing on his IG, "Didn't know she was yours. Wasn't his fault, nothing a lil [vinegar] can't fix."