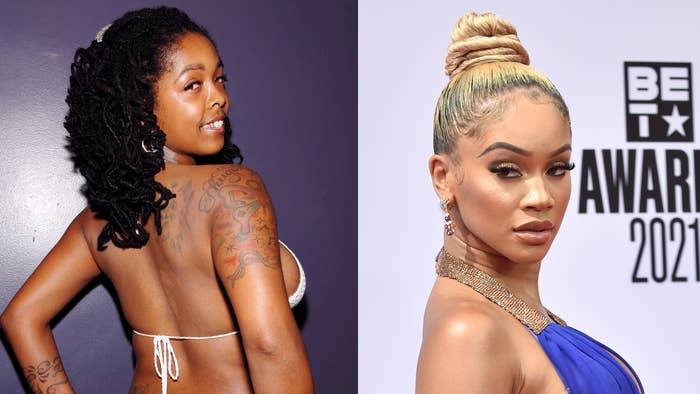 Over the years, Khia's 2000s smash hit "My Neck, My Back (Lick It)" has been sampled by many rappers. But the 45-year-old has spoken on one usage she did not particularly like: Saweetie's 2017 breakout song "ICY GRL."
A TikTok user posted a video of the MC providing her opinion on different artists who have turned to 2002's "My Neck, My Back." When asked, Khia revealed she likes Saweetie's track the least.
"Least favorite would be Saweetie; Sweet Pea. I don't like her," she said. "I didn't think she did it any justice."
Khia trolled the Cali native by trying to recite the song's first verse before cutting herself off to say, "I didn't even like green sweet peas when I was young. … You like green peas? You know how green peas taste?"
She went on to name others who sampled the song, such as YG and City Girls, who were successful with their remixes, but mentioned how they didn't do a fantastic job.
"Nobody ain't gave it no justice yet," Khia determined.