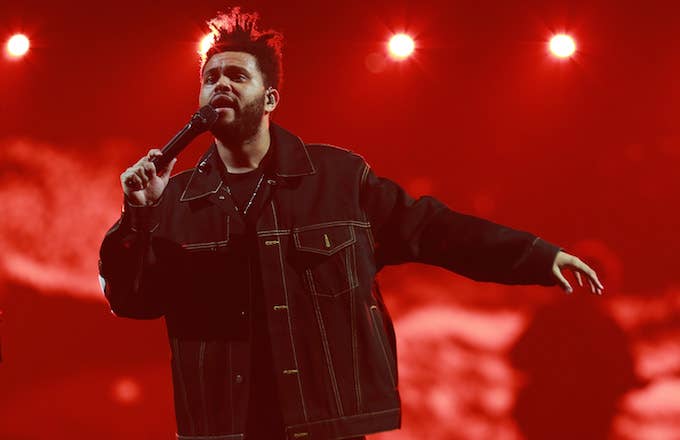 Toronto is a city that is by no means short on talent, but resources and infrastructure can often be another story. La Mar Taylor, currently the creative director for The Weeknd and XO Records, is working on a brand new arts facility and incubator called Hxouse, along with sports and entertainment marketer Ahmed Ismail and the Starboy singer.
"The facility offers co-working spaces as well as Textiles and Fashion Studio, Fine Metals and Jewellery Studio, Electronics and Hardware Studio," Taylor wrote in an Instagram post about the location, which opens in the fall. "Woodworking Studio, Digital Fabrication Studio, Computer lab, Sound Recording Studio, Motion Capture & Sound Recording Studio, Edit Booths and Photography Studio."
The Weeknd went on to share the news on Instagram, offering up his important co-sign. In addition to working together, the singer and Taylor have been friends since high school.  
Hxouse will be part of a much larger, multi-million-dollar project called Artscape Daniels Launchpad, a non-profit to help with creative and cultural spaces across the city, Toronto's Globe and Mail reports. With so many creatives leaving the city in order to find larger success, the space made perfect sense for Taylor.
"I've been all around the world, and I'm constantly seeing Torontonians sprinkled throughout different cities," he said in an earlier interview, Globe and Mail also reports. "I talk to people: 'Why are you here as opposed to Toronto?' And they're like, 'There's no creative industry in Toronto.' If you have a talent and want to make it big, you have to go elsewhere to get it." 
Important components of the space will include mentorship, an in-house marketing agency, access to government grant funding, and artist residencies. The move is a big one and follows in the footsteps of similar creative incubators like The Remix Project, which counts Jessie Reyez and DVSN vocalist Daniel Daley as alumni.