El-P Posts Long Defense of Killer Mike After NRA Interview Controversy
Fellow Run the Jewels member El-P defends Killer Mike following his recent controversial comments related to gun control.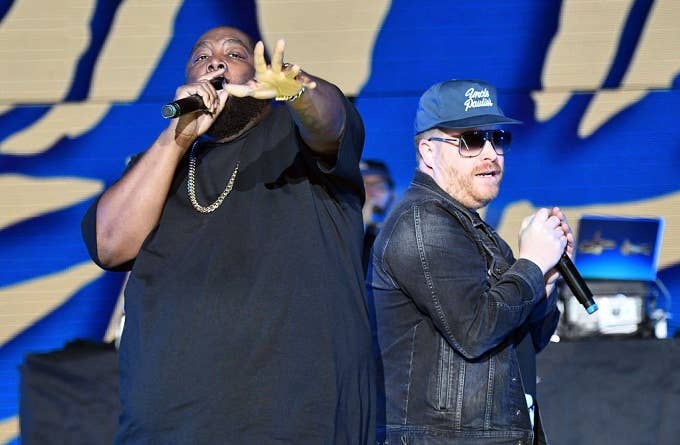 Getty
Image via Getty/Scott Dudelson/WireImage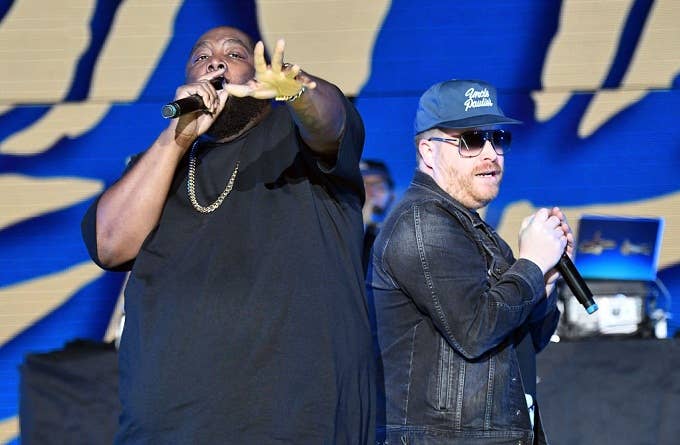 Fellow Run the Jewels member El-P has come to the defense of his close friend Killer Mike following a recent controversial interview by the latter on the NRA's online television network about gun control. 
Killer Mike's interview originally ran this weekend. Unfortunately, it ran as thousands of people took to the streets around the country to take part in the March for Our Lives rallies to call for changes to gun control in the U.S. in the wake of the ceaseless mass shootings. In the interview with NRA TV, the Atlanta rapper advocated for black gun ownership and discouraged his children from participating in school walkouts as a form of protest. 
As one could expect, Killer Mike's views were not exactly welcomed by some, especially given the circumstances surrounding the current debate against gun control. While he initially stood by his stance, the continued backlash prompted Mike to issue an apology. In an series of videos he posted on Twitter he said, "My interview with [the NRA] was supposed to be something that continued the conversation or that helped the conversation happen that I felt needed to happen. And that conversation is about African American gun ownership. It should never have been used in contrast to your march, and I think it's wrong. To the young people who worked tirelessly to organize, I'm sorry adults chose to do this. I'm sorry NRA TV did that."
Now, his fellow group member El-P has also stood by Killer Mike during these controversial times with a statement of his own. 
The statement partially reads, "I am personally incredibly inspired and blown away by the bravery and emotion of an entire generation of young people standing up and trying to change the world." While praising those supporting March for Our Lives, El-P also firmly stood behind Killer Mike as well, saying "the fact is Mike is someone I, and many of you, KNOW consistently and ferociously tries to bring some light and love to this world. You simply can't deny that. So while I'm bummed at the way this unfolded, I will always fuck with him." 
Killer Mike has since responded to El-P's statement with gratitude as well.
"I am so humbled to be your friend, brother & group member. I am so grateful to have an ally always," he said.