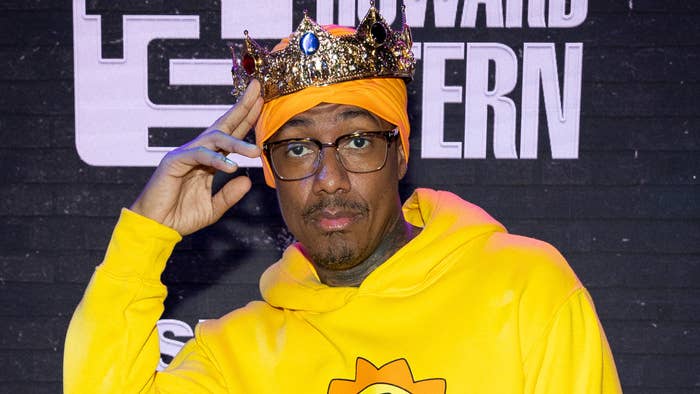 Nick Cannon has given some insight into which one of his 12 kids get the most of his time.
During a conversation on the Jason Lee Podcast, the media mogul revealed his youngest daughter, 8-month-old Onyx Ice Cole Cannon with whom he shares with LaNisha Cole, gets the most time from him. According to Cannon, he gives he's daughter three days out of his week.
"My beautiful daughter Onyx, that's probably the child that I spend the most time with, really," Nick said on the Jason Lee Podcast. "I'm with her at least three times a week, for the full day."
He continued, "LaNisha and I have a super strong understanding and our co-parenting operation is so solid. If you see me on Mondays, Wednesdays or Fridays, my daughter's right next to me."
The 42-year-old then revealed he has a full nursery in his office and the time he spends with Onyx doesn't effect when he sees his other kids. He also praised Cole for being a great mother.
"I appreciate that LaNisha gives me the respect enough to allow me to have her, really, as equal amount of time that she does," he said.
Despite spending so much time with her, Nick Cannon forget to mention her when he was asked to name all of his children during a segment of The Howard Stern Show.
In addition to Onyx, Cannon has 11-year-old twins Moroccan and Monroe, 6-year-old Golden, 2-year-old Powerful Queen, 6-month-old Rise, 22-month-old twins Zion and Zillion, 5-month-old Beautiful, 9-month-old Legendary Love, 4-month-old Halo, and Zen, who passed away in December 2021.