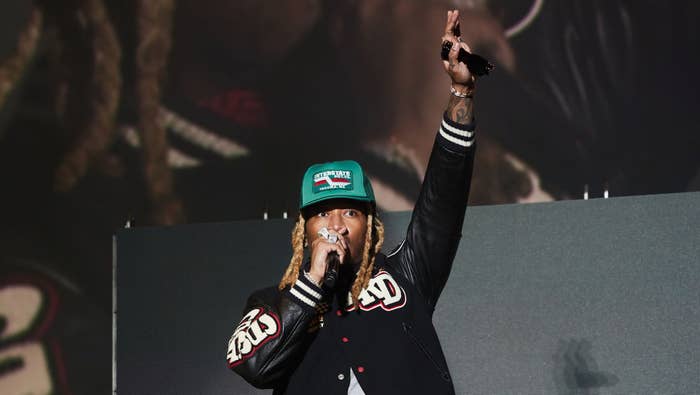 When Future wished his son Jaiden a happy birthday on Twitter, fans were quick to question the rapper's choice of words.
"Happy bday to my son Jaiden," Pluto tweeted on Sunday. "I'm behind you that 1000%!! I love u the most kid." Some fans playfully accused Future of favoritism, replying to the post with an array of tweets and memes that suggested Future's other kids would be shook to find their dad playing favorites. While it's unclear what Future actually meant, fans sounded off across social media.
Drama between Future and the mothers of his children haven't exactly secret over the years. The rapper most recently was accused by Unicorn Universe founder Brittni Mealy, with whom he co-parents their son Prince, of texting their son "your mother is a hoe." 
"I DO NOT PLAY ABOUT MY KIDS!" Mealy wrote on her Instagram story at the time. "I'm a mother first and always [going to] stand up for mine!" 
The drama hasn't stopped Future from tearing up the charts. The rapper recently celebrated his first No. 1 song on the Hot 100 thanks to his appearance on Drake's CLB-cut "Way Too Sexy." The song, which also featured Young Thug, came in at No. 1 while 9 of the other top 10 spots also bowed to Drake, breaking a record.
You can check out some reactions to Future's "I love u the most kid" tweet below.