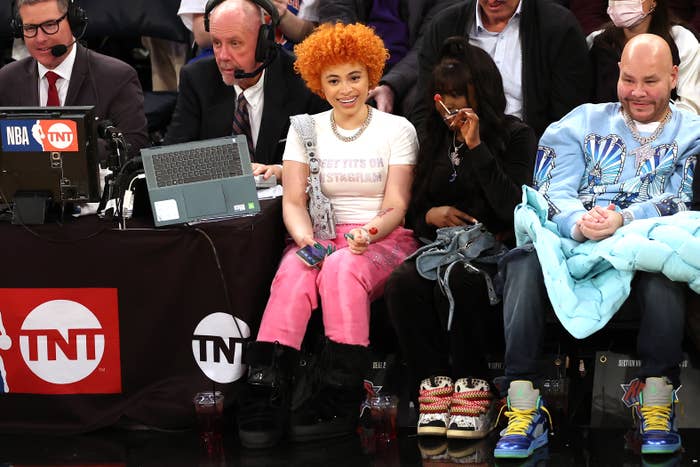 Even stars can't help but feel starstruck sometimes, and that includes Ice Spice.
In a video "Ask Me Anything" interview with Elle, Ice Spice admitted to feeling starstruck when she ran into Toronto rapper Smiley during last year's OVO Fest.
"Shoutout Smiley, but I don't know why I was so starstruck," she explained laughingly. "Like, when I seen him I know he thought I was so weird. He was like 'you good?' I fuck with him, like I don't even know what it was, I was just like 'Oh shit.'"
"I'm like girl get it together, like what the fuck."
Though many might wonder why, Ice Spice has a track record of liking Smiley's music.
"Smiley underrated fr," she tweeted in 2021, during the heyday of Smiley's hit "Over The Top" with Drake.
"Smiley music be getting me thru my workout," she wrote in another tweet.
Ice Spice just released her Like..? EP, featuring a collaboration with Lil Tjay. Given the love Ice has shown Smiley, perhaps a collaboration between the two will come to fruition in the future.
Ice Spice recently said she has no beef with Smiley's OVO boss Drake, who allegedly dissed the rapper on his latest album Her Loss.