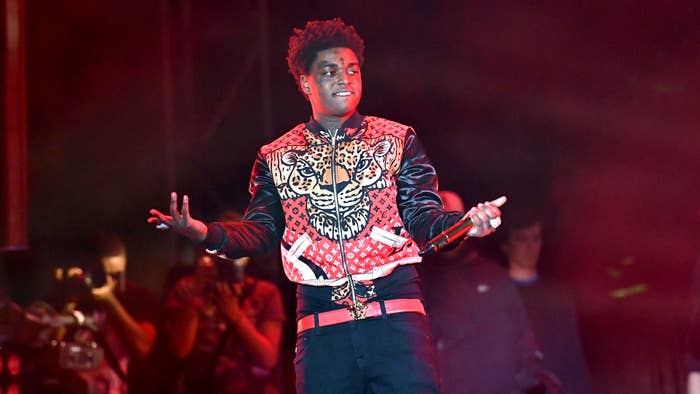 Kodak Black tried to ease the concerns of his fans with a lengthy message on Instagram in wake of a troubling tweet that he posted earlier this week that has people growing increasingly worried about his safety. Kodak, who is currently serving a 46-month sentence for a weapons-related charges, vented Wednesday about someone, maybe himself, getting locked inside a bathroom. 
Regardless if that person locked inside a bathroom was him or not, Kodak is adamant that he's handling his time behind bars as well as can be expected. The 22-year-old rapper also said he refused to be silent about his prison conditions. Take a look at his entire message below. 
Kodak was moved from a prison in Miami amid complaints that he was being mistreated and drugged by correctional officers. He will serve the remainder of his sentence at a federal prison in Kentucky. 
Marlene Simmons, Kodak's mother, held a press conference last month with attorney Benjamin Crump where the two expressed their concern for his well-being. "[Simmons] wants to make sure that while he's in their custody, that he doesn't end up dead, so she is very concerned as well as all of her family that these allegations are to be taken seriously," Crump said. 
Kodak will be released on or about August 14, 2022.