Kodak Black Sentenced to 46 Months in Prison on Federal Weapons Charges
Kodak will serve significantly less time than the 10-year sentence he was facing.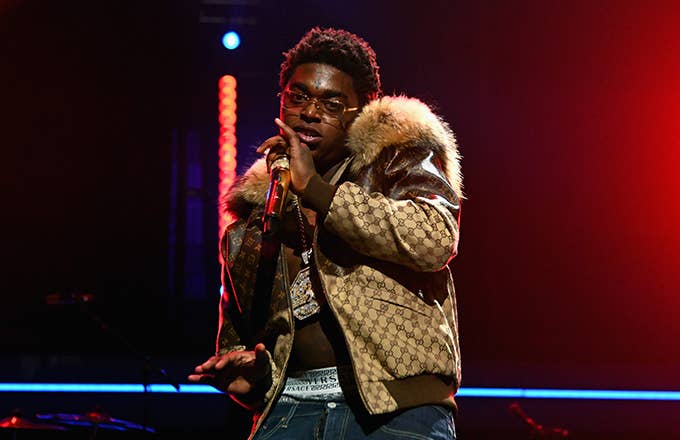 Getty
Image via Getty/Nicholas Hunt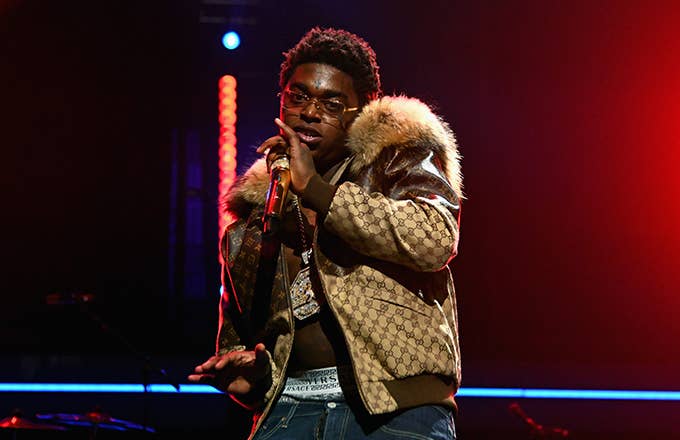 Kodak Black has been sentenced to 46 months in prison and three years of supervised release on federal weapons charges. As the Miami Herald reports, the South Florida rapper will serve significantly less time than the 10-year sentence he was facing.
On Instagram he wrote, "Hold It Down While I'm On Lock. Calling Shots From The Box #Literally."
Kodak pleaded guilty to charges stemming from his May arrest, which took place just before he was scheduled to perform at Rolling Loud Miami. He was charged with two counts of "making a false statement in connection with the acquisition or attempted acquisition of a firearm." The maximum penalty was 10 years behind bars and three years of supervised release, alongside a $250,000 fine. During his sentencing, it was also revealed that Kodak got himself into more trouble behind bars after he allegedly assaulted a prison guard.
As the Sun-Sentinel reports, Judge Federico Moreno had some strong words for Kodak at the hearing. Young people do stupid things," he explained. "But the problem is that you've been doing stupid things since you were 15." In response to the sentence, Kodak apologized for his actions. "I'm sorry for the actions that led me for where I'm standing. I do take full responsibility for my mishap," the 22-year-old said.
Assistant U.S. Attorney Bruce Brown isn't convinced Kodak has changed his ways, and pushed for him to get eight years. As evidence, he pointed to an alleged Oct. 29 clash with a corrections officer where Kodak, on drugs at the time, was pepper-sprayed and retaliated by punching a guard two times and gripping his testicles "to the point where his abdomen and intestinal wall were breached," per the testimony of an FBI agent. It took four officers to restrain him.
The charges were leveled against Kodak after he allegedly lied to a gun dealer twice; once on Jan. 25 and once on March 1. He purchased three weapons during his first trip, but his transaction was denied when he attempted to buy two firearms on his second trip. He was required to fill out a form during both of these transactions, although he lied upon answering the questions since he is currently under indictment in South Carolina for first degree criminal sexual conduct, which forbids him from owning a firearm.
In addition to the firearm charges, Kodak is still out on bond for his criminal sexual conduct case in South Carolina. No hearings in the case are currently scheduled, however.