Video Shows JAY-Z Snatching Phone From Man's Hand at Diddy's 50th Birthday Party
Naturally, the clip went viral.
Getty
Image via Getty/Kevin Mazur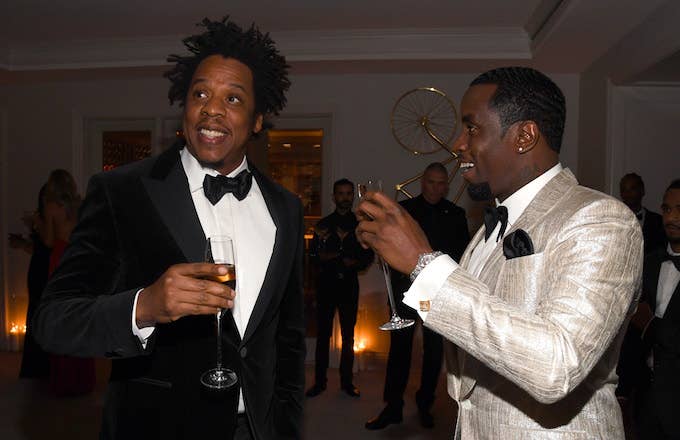 Despite living in the TMZ era, where anything and everything can become public knowledge once a random person hits record on their phone, JAY-Z and Beyoncé have somehow managed to maintain a relatively private life. In other words, we see what they want us to see. And now we may have some insight into how they've crafted such a carefully curated image.
During Diddy's 50th birthday party in Los Angeles Saturday, JAY-Z was seen snatching a man's phone from his hands as he tried recording video while in the orbit of Bey, Kelly Rowland, and Saweetie. 
While it doesn't appear that there was a "no phones policy" at the party judging by the glow emitting from the screen of other people's devices later in the clip, JAY-Z may have been enforcing his own law, which seems to forbid anyone from recording him, his wife, etc. The irony is that someone filmed JAY trying to stop someone from filming JAY, which is perfectly meta. As expected, the clip has gone viral on social media. 
 Note to self: Don't ever pull out a phone next to JAY-Z without his permission.