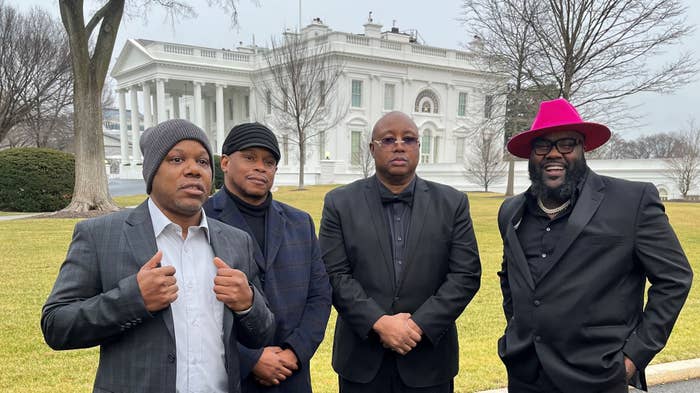 President Joe Biden and Vice President Kamala Harris welcomed the Golden State Warriors to the White House on Tuesday, the team's first visit since the final year of Barack Obama's presidency in 2016. Even though the Warriors won two titles between then and now, Stephen Curry & Co. refused to show up, which led to Donald Trump pulling their invite in an attempt to save face. 
"I know the team we're honoring today understands what it takes to work together. Let me just say that the Golden State Warriors are always welcome in this White House," Biden said, as reported by ABC News.
Among those who also received an invite this year were hip-hop legends E-40, Too Short, and Mistah F.A.B., in addition to Sway, all of whom are well-known Warriors fans. 
E-40 posted a video from the White House ceremony with the caption, "Thanks for the invite."  
The trio also took photos with Harris, an Oakland native, as well as former Speaker of the House and current Representative for California's 11th congressional district in San Francisco Nancy Pelosi.