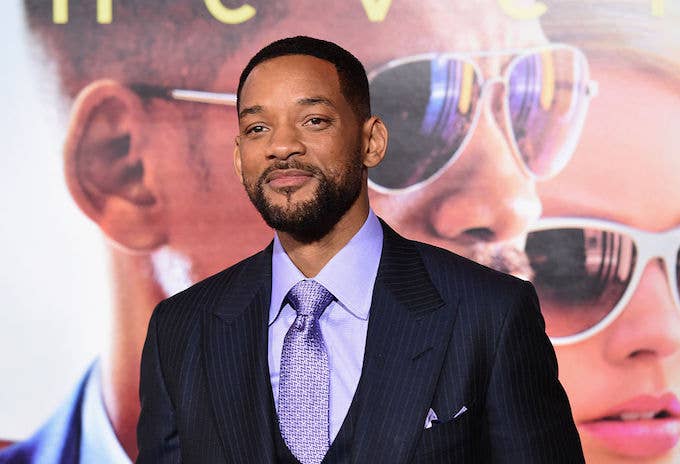 Lil Nas X found a friend in Billy Ray Cyrus after the rapper's song "Old Town Road" was removed from the Billboard country-music charts for failing to deliver the musical composition the genre requires. So when the unlikely pair teamed up on the remix of the track, the internet was grabbing on for dear life, marked by the countless memes their collaboration inspired. 
In addition to the outpour of support the duo received, Will Smith took to social media to signal that he too is quite smitten with their collab. The 50-year-old actor shared a clip from his 1999 Wild Wild West song on Instagram Friday, dubbed with Cyrus and Nas X's remix. 
"Y'all Call me when you're ready to shoot the video," Smith captioned the post. In a reply captured by the account Comments by Celebs, Lil Nas replied to Smith's shout out by writing "NO FUCKING WAY."
Billy Ray thanked Lil Nas via Twitter on Friday for allowing him to be featured on the remix;. 
"It was so obvious to me after hearing the song just one time," the singer wrote on Twitter. "I was thinking, what's not country about it? What's the rudimentary element of a country and western song? Then I thought, it's honest, humble, and has an infectious hook, and a banjo. What the hell more do ya need?"
The "Achy Breaky Heart" singer continued by explaining that the wild wild west whistle was ideated on accident, born into existence by an impromptu sound Cyrus made while on set. "A few days passed and I went to the studio to do vocals," Cyrus wrote. "When I finished the pass, I whistled at the end of the song. Thats when the engineer stood up and said, "that shit is fire" We're keeping that! Glad you gusys [sic] are diggin' the tune, love seeing all your meme's."
The collaboration between Lil Nas X and Cyrus was a long time coming, particularly after Lil Nas tweeted it into existence late last year. If listening to Billy Ray sing about Fendi sports bras isn't your thing, feel free to peep a finely curated selection of "Old Town Road" memes instead.