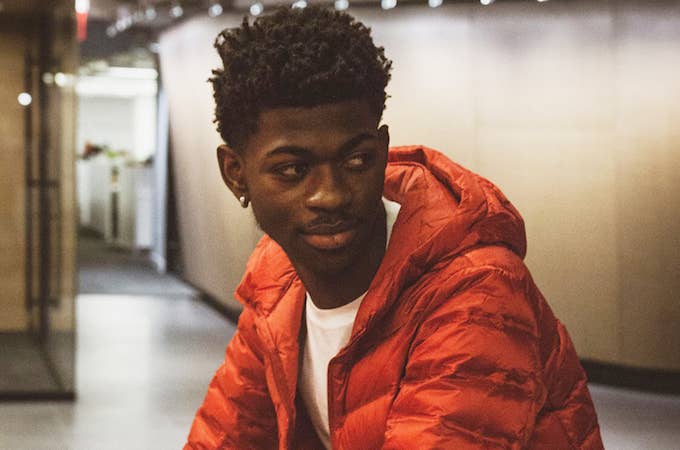 Lil Nas X's "Old Town Road" has reignited a longstanding debate about what "real" country music sounds and looks like.
After getting to No. 19 on the Hot Country chart, Billboard removed the viral hit from the ranking because it was deemed, well, not country enough.
"Upon further review, it was determined that 'Old Town Road' by Lil Nas X does not currently merit inclusion on Billboard's country charts," Billboard said in a statement. "When determining genres, a few factors are examined, but first and foremost is musical composition. While 'Old Town Road' incorporates references to country and cowboy imagery, it does not embrace enough elements of today's country music to chart in its current version."
In the week since the track's removal from the country chart, Lil Nas X has received a wave of support from artists across different genres, one of whom was singer Billy Ray Cyrus.
"Been watching everything going on with 'OTR,'" the country star tweeted at Lil Nas X. "When I got thrown off the charts, Waylon Jennings said to me 'Take this as a compliment' means you're doing something great! Only Outlaws are outlawed. Welcome to the club!"
But his support didn't end there. Cyrus, who is also the father of Miley Cyrus, teamed up with Lil Nas X on the official "Old Town Road" remix. The 19-year-old rapper confirmed the collaboration Wednesday night:
You can stream the "Old Town Road" remix on Apple Music/iTunes and via Spotify below.