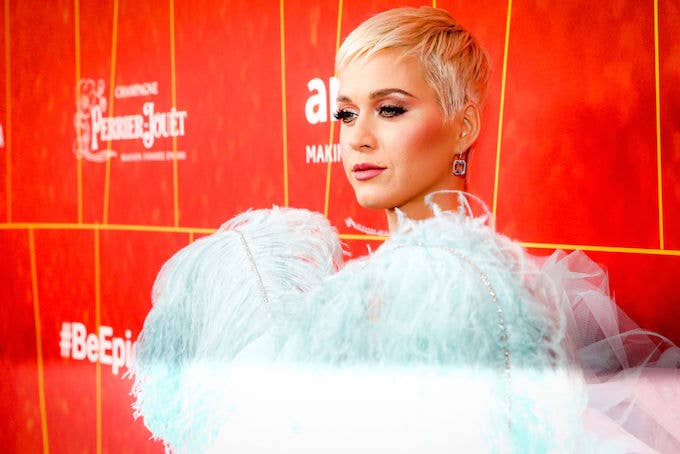 In newly released court documents, it appears as though Kesha and Lady Gaga exchanged a number of texts blasting Katy Perry for failing to denounce producer DJ Luke. 
Dr. Luke sued Kesha in 2014 after she publicly accused him of drugging and sexually assaulting her. Dr. Luke, whose legal name is Lukasz Gottwald, has denied the allegations and engaged in a series of highly publicized back-and-forth exchanges with Kesha. In June, Luke's legal team accused Kesha, whose legal name is Kesha Rose Sebert, of discussing Luke's alleged sexual assault of Katy Perry with Lady Gaga. Perry has since denied the claim that she too was assaulted by Dr. Luke, including in a sworn testimony.
Kesha texted Lady Gaga in February of 2016 saying, "I'm really upset with Katy Perry." "She could bring the whole thing to a head," Kesha continued, "but she won't." Gaga responded with a similar sentiment, "U are really strong standing up to him, she's not as strong as u yet." Gaga then asked, "Have u talked to her?" Kesha responded by saying, "Your right. I need to find sympathy and empathy for her. she's so mean. it's hard." Gaga replied by offering her assistance, "Do u want me to see if I can talk to her?" before adding, "I know she's mean." Kesha asked, "Are you friendly with her?" To which Gaga explained, "NO." She continued, "She makes me angry about shit by I just try to have empathy for her."
Lady Gaga tweeted a response to the texts Friday, writing, "@katyperry & I have grown up in the industry together. We've gone through both celebrations & differences w/ each other. These are old texts. We've matured, gotten over the past, love each other & share deep respect. Katy is my friend and is truly a kind soul. End of story. ❤️"
After seeing the texts, Perry said she felt, "[a]nnoyed, pissed off that she would bring me into it in this way, annoyed at both Luke and Kesha." Perry explained that she knew both Kesha and Dr. Luke and thus decided not to choose sides. Perry responded to Gaga's tweet by saying "Love you too friend ❤️ Onward and upward 👩‍❤️‍👩."
Kesha's mental health providers cite her confiding about Dr. Luke's sexual misconduct as early as 2011.