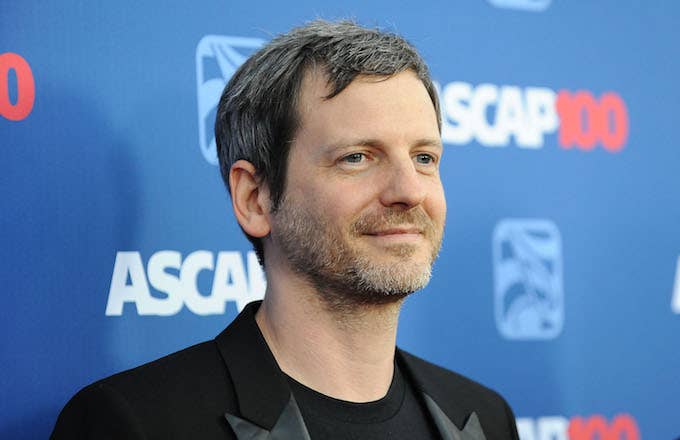 Kesha was [changing entertainment lawyers and hiring litigator Mark Geragos] to threaten Luke. They orchestrated a plan to create further pressure on Dr. Luke to change the terms of her deal. Kesha's team created a self-titled "Press Plan" to give TMZ a Complaint accusing Dr. Luke of rape - which would thereafter be filed publicly. Kesha hoped that Luke - faced with these scandalous accusations - would promptly cave to her wishes. Kesha did not expect to have to prove her claim of rape - as she could not.
The statement also includes emails that were allegedly sent by Kesha's managers, as well as a veteran music executive, which allegedly show the three planning a strategy to make Dr. Luke look bad in the press. The contents of these emails include lines like:
"Our goal is to help extricate Client K from her current professional relationship with Person L by inciting a deluge of negative media attention and public pressure on the basis of the horrific personal abuses presented in the lawsuit."
"Assuming a Tuesday, October 14 file date and time in California, we propose providing an exclusive to TMZ that morning in order to achieve the maximum level of negative publicity for Person L."
Another states "let's battle [Gottwald] in the press. Take down his business." While yet another says "I'm all for public execution."
Gottwald's legal team adds that these emails were obtained during litigation. As pointed out by Rolling Stone, there is no direct talk in the attached email excerpts between the three members of Kesha's team about specific claims of physical, mental, or sexual abuse that were put forth by her.
The statement also includes Gottwald's telling of what happened on the 2005 night that Kesha alleges she was raped. That read:
Kesha and Dr. Luke each attended a birthday party for Nicky Hilton at a nightclub in Hollywood, followed by an after-party at Paris Hilton's home.
A recently unsealed deposition from July 2017 from Dr. Luke's lawsuit against Kesha also contains testimony from Katy Perry, wherein she says she never had a sexual relationship with Dr. Luke, consensual or otherwise. Perry stated "No. Absolutely not," when asked if Gottwald had ever sexually assaulted her. She also denies that she was ever given a date rape drug by Gottwald, and stated that she never even joked to anyone that the producer raped her.
These accusations first publicly surfaced in June after Gottwald alleged that Kesha "falsely asserted" that he raped Perry in a text to Lady Gaga. If you're so inclined you can read about that here.
"Kesha's experience as a victim of abuse, as reflected in the evidence that was unsealed earlier today, will be all-too-familiar to many women around the country," Kesha's legal team said in response to the claims made by Dr. Luke, perRolling Stone. "Kesha testified that on October 5, 2005, a few days after she signed an exclusive contract with Dr. Luke's music-production company, a then-32-year-old Dr. Luke attended a nightclub party in Los Angeles with an 18-year-old Kesha.  Kesha testified that when she told Dr. Luke that she felt nauseous after two glasses of champagne, Kesha testified that he gave her a 'sober pill' that Kesha took because she thought it would make her feel better.  Kesha's and Dr. Luke's testimony show that after Kesha vomited at an after-party, Dr. Luke took Kesha to his hotel room, where she woke up the next morning alone, naked, vomiting, and painfully sore like she had sex without lubrication.  Sworn testimony and contemporaneous phone records show that Kesha immediately reported the incident to her close friend and mother (with frantic phone calls from her mother trying to find her), and later sought professional help from medical providers.  Kesha's decision to not report to law enforcement is unfortunately very common."
The statement continues, "Notably, Kesha is not alone in her inability to work with Dr. Luke.  Kelly Clarkson testified that Dr. Luke can be a 'bully and demeaning,' with her record label acknowledging internally that 'almost every female [at the label] doesn't like working with' him.  Similarly, Avril Lavigne and Pink have submitted sworn statements that there are reasons other than Kesha's abuse allegations why they haven't worked with Dr. Luke in recent years."