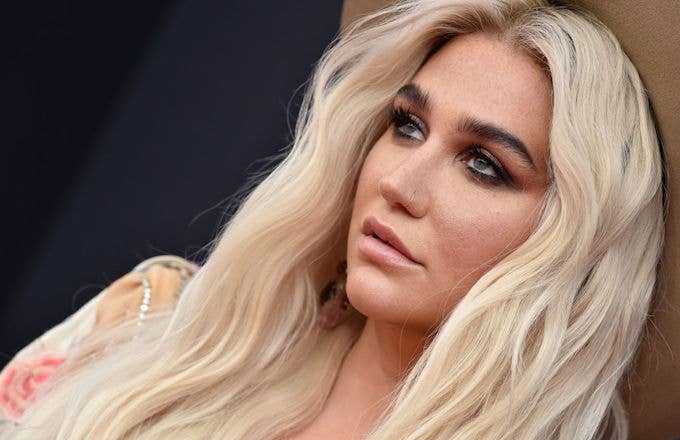 In his defamation suit against Kesha, Dr. Luke is accusing the singer of making false statements about his relationship with Katy Perry. In court documents obtained by People, the producer alleges Kesha told Lady Gaga via text that he raped her and Katy Perry.   
"On Feb. 26, 2016, [Kesha] sent a text message to Stefani Germanotta p/k/a Lady Gaga which repeated [Kesha's] false claim that Gottwald had raped her," Luke's lawyer wrote in the documents filed on May 31.
"In this text message, [Kesha] also falsely asserted that Gottwald had also raped Kathryn Hudson p/k/a Katy Perry," the documents continue. "Following this text message conversation, and with [Kesha's] encouragement, Ms. Germanotta spread negative messages about Gottwald in the press and on social media. For example, in February 2016, Ms. Germanotta posted multiple articles discussing defendant defamatory statements on her Twitter page."
This court document is likely the result of a subpoena of Gaga's texts from 2017.Kesha, Gaga, and Perry all have yet to respond to the claims. Perry has never publicly accused Dr. Luke of any level of sexual misconduct, but did part ways with the producer a few years back. "I had to leave the nest," she told the New York Times.
Luke and Kesha have been in an ongoing legal battle since 2014. Kesha first filed a lawsuit against the producer, alleging he sexually and emotionally abused her for years. Luke continues to deny the allegations. A judge dismissed Kesha's assault claims in 2016.
Luke also sued Kesha for defamation back in 2014. The singer's attempt to file a counterclaim has been denied twice, but Kesha is still trying to break free from her recording contract with Luke and his company. "You can get a divorce from an abusive spouse, you can dissolve a partnership if the relationship becomes irreconcilable," Kesha wrote in her countersuit. "The same opportunity—to be liberated from the physical, emotional, and financial bondage of a destructive relationship—should be available to a recording artist."
Following the rejection of her counterclaim, the defamation suit against Kesha remains the only case between the two artists.