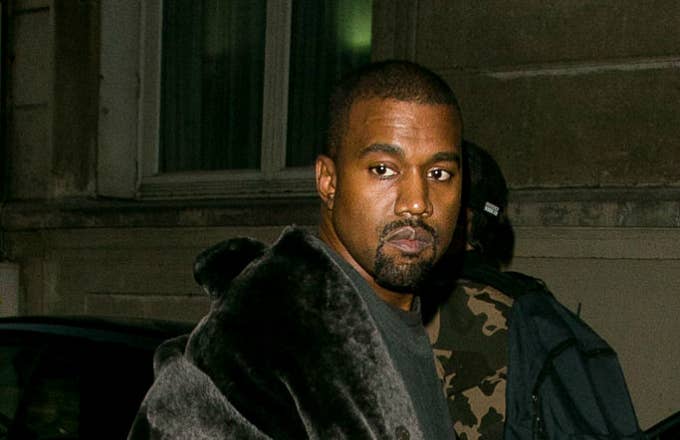 As Kanye West geared up to release The Life of Pablo in Feb. 2016, the rapper told his Twitter followers that his seventh studio album would be available exclusively on Tidal, reiterating that it would "never never never" be available on Apple Music or Spotify, nor would it ever be for sale. 
As avid fans quickly signed up for the streaming service in lieu of Kanye's declaration, Tidal's subsribers nearly doubled, which was particularly awkward when the album did make its way to both Apple Music and Spotify six weeks later. Many fans felt deceived, as they only agreed to pay the $9.99 monthly Tidal cost in order to listen to The Life of Pablo.
Certain fans, like Justin Baker-Rhett, felt as though Kanye's misleading statement justified counter-legal action, as it was a "deceptive marketing ploy" that "fraudulently [induced] millions of American consumers into paying for Tidal's rescue." In June 2018, a judge ruled that despite Tidal's efforts to have the case dismissed, the suit would move forward. According to documents obtained by Pitchfork, the judge ruled, "Mr. West's argument is tenuous, and certainly does not pass muster in the context of a motion to dismiss."
However, according to The Blast, the case has now been dismissed, as Baker-Rhett and West have come to a mutual agreement. Both parties "hereby stipulate and agree to the dismissal of Plaintiff's individual claims with prejudice and the putative class's claims without prejudice, with each party to bear its own attorney fees and costs."
In a mirroring statement to Pitchfork, the plaintiff and the streaming service reiterated their amicable agreement. "TIDAL, Mr. West, and Mr. Baker-Rhett have resolved their differences amicably and the lawsuit has been dismissed," the statement read. 
It remains unclear how much money West was able to cough up. However, it doesn't seem likely that Baker-Rhett walked away from this case without a monetary incentive.