Kanye West was, at one point, apparently plotting to accompany select The Life of Pablo tracks with full-on porno visuals.
That little bit of totally-makes-sense trivia comes via the latest podcast entry from American Psycho author Bret Easton Ellis, a guy who's mostly become an insufferable clown since his heyday, but I digress. During the podcast, as spotted by Highsnobiety Tuesday, Ellis said West hit him up about putting together "pornographic videos on tracks he had recorded during The Life of Pablo sessions."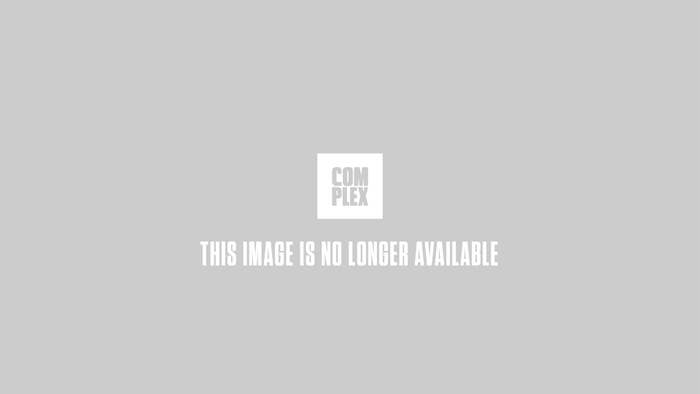 Though the Pablo porn never came to pass, Ellis—who's collaborated with West before—said it was still a fruitful experience. "Kanye is, yes, a genius, and every hour I spent with him was more than worth it, even if the project never happened," he said. Elsewhere, he revealed that West recently hit him up about possibly flipping those ideas into a feature-length production. "In the five years I had known him, I had never seem him this focused, this together," Ellis said.
Back in 2014, Ellis revealed that West had approached him about penning a screenplay for a Yeezus-inspired movie. "It was early summer last year and I was driving in my car," he toldVice. "He'd given me an advance copy and I thought, regardless of whether I'm right for this project, I want to work with whoever made this. So fuck it, I said yes."
During West's pretty fucking brilliant Yeezus promo run, he tapped Scott Disick to recreate a classic—and very graphic—American Psycho scene for a series of projection installations across the country: