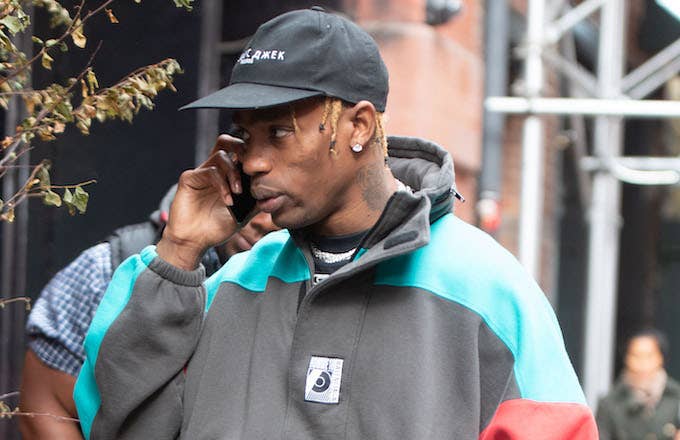 On Monday, an image purporting to show Travis Scott cheating made the rounds through the internet rumor mill.
Here's what looks to be the original post:
And some gut reactions to the post: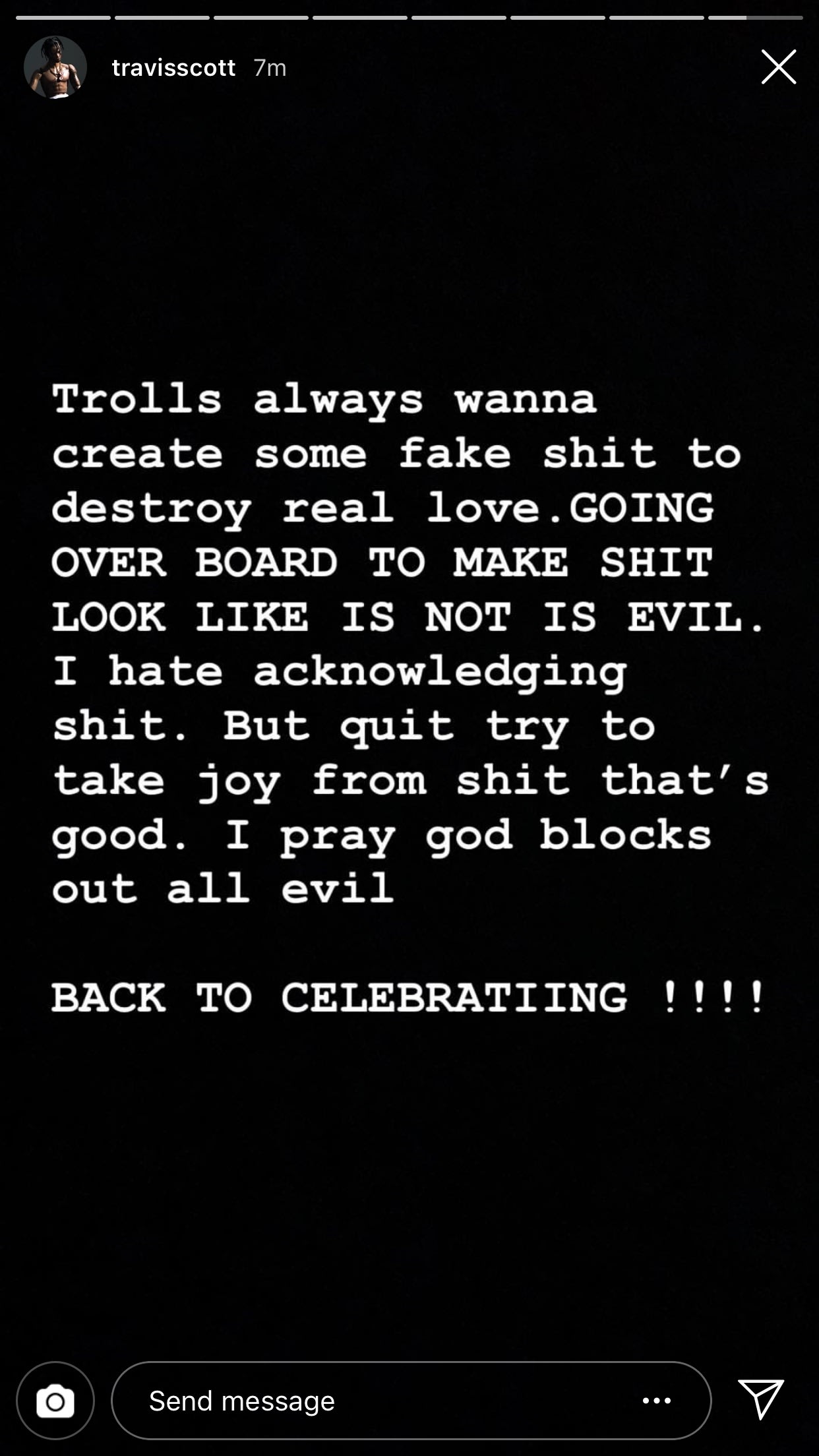 NAW LAFLAME FANS. YALLLL ARE AMAZING AND AND ULTRA. ITS NOTHING I LOVE MORE THAN U GUYS. THANK U SO MUCHHHHHHHHHH FOR UR SUPPORT. IM NOTHING WITHOUT YOU !!!
While it's always good practice to approach any social media driven rumor with a raised eyebrow, the gossip was strong enough to draw an apparent response from Scott, who said trolls were creating "fake shit." This apparent addressing of said rumors came from his IG story. Check it out below.
If there's any update worth including rest assured it will be.
Outside of the aforementioned rumors, Travis has been doing pretty well for himself. His track "Sicko Mode," which features  Drake, Swae Lee, and the late Big Hawk, has hit the No. 1 spot on the Billboard Hot 100.
"I don't know how I'm writing this right now … it's so many emotions. Just super-thankful to all the fans and supporters," Scott told Billboard. "Me and Drake been working to make something so crazy for the kids. It's dope that one of our illest collaborations just went No. 1. I just want to thank him and the whole OVO fam for everything. And love to Skrillex!"