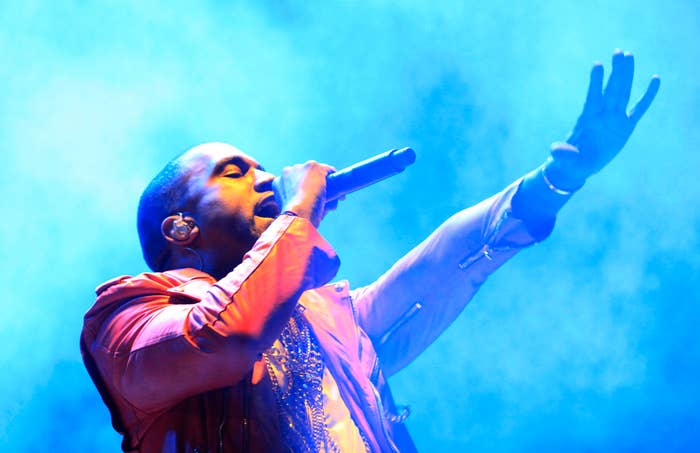 "Y'all know every Friday y'all gone have a new joint from our family," Kanye West tweeted in August of 2010, explaining his idea for a weekly series of new music that would arrive every Friday. "We look at the game completely different now. It's about the fans. No more holding back."

Leading up to the release of his fifth studio album, My Beautiful Dark Twisted Fantasy, Kanye was still working to win back some public goodwill after the 2009 VMAs, and the best way to do this was by releasing free music directly to his fans once a week. Beginning with the "Power" remix on August 20, and ending with "Christmas in Harlem" on December 17, the experiment yielded 15 memorable songs that set the stage for one of the best albums of his career.
Today is Good Friday, which is a convenient excuse to turn back the clocks nine years and rank all of Kanye's G.O.O.D. Friday songs. For the purposes of this list, we are only ranking the songs from 2010, and will exclude the trio of tracks ("Real Friends," "No More Parties in L.A.," "30 Hours") later released in the lead-up to 2016's The Life of Pablo. See the full rankings below.
15. "Take One for the Team"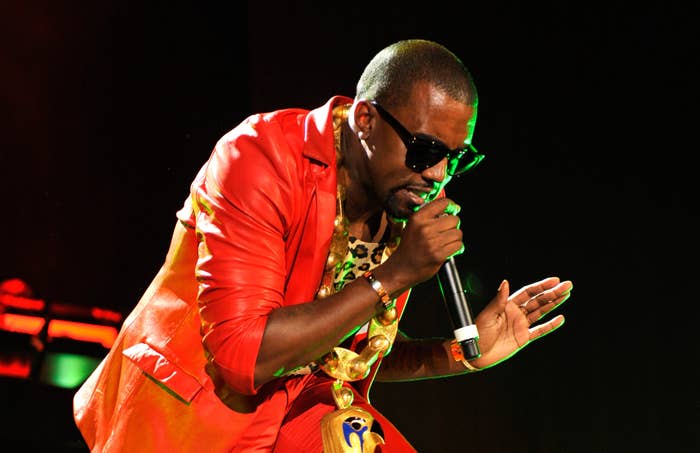 Featuring: Keri Hilson, Pusha-T, and CyHi Da Prynce
Built around a beat that sounds like a poor man's "Theraflu," mixed with distorted beatboxing, "Take One For the Team" is the most forgettable G.O.O.D. Friday song. Granted, given that it arrived after Kanye had dropped nothing but hits over a nine-week stretch—"Power," "Monster," "Runaway Love," "Devil In a New Dress," "G.O.O.D. Friday," "Lord Lord Lord," "So Appalled," "Christian Dior Denim Flow"—the tenth offering in the weekly series was merely just a Kanye heat check. That's not to take away from the rest of the song, though, which features iconic lines from King Push ("Ye have fun, if the cops ask, that's my gun, that's my weed"), as well as Kanye: "You know what? I figured out I'm not a nice guy/I shook hands, kissed babies, gave it a nice try/You know what? I hate pictures of other people's kids." —Brad Callas
14. "Looking for Trouble"
13. "Don't Look Down"
12. "Runaway Love (Remix)"
11. "Christmas in Harlem"
10. "Power (Remix)"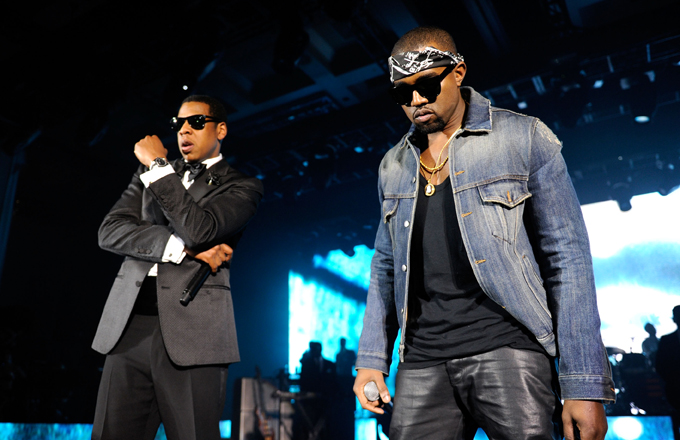 Featuring: JAY-Z and Swizz Beatz
"Chill, shit's burnt up already." Swizz's closing ad-libs give an accurate impression of what it's like to hear (or re-hear) the "Power" remix. The song starts with an audio slight-of-hand, altering the song's "No one man should have all that power" refrain to sound as if it came from the track's sample source: King Crimson's "21st Century Schizoid Man." From there, Hov spits a deceptively complex verse that cycles through Muhammad Ali, some blink-and-you'll-miss-it wordplay, Axl Rose, and even Harlot's Ghost, before making a summation of the then-recent Taylor Swift controversy that packs more meaning into a few words than any of the countless think pieces on the incident could muster in thousands. And that was only the first verse. Kanye gives a new spin on his themes from the original, and spits some of his most on-point political bars (then or since). Then there's the coda, where the beat changes to a flip of SNAP's "The Power!" and 'Ye turns loose and braggy, as he works in a flip of "The Next Episode" to boot. —Shawn Setaro
9. "Chain Heavy"
8. "Don't Stop!" (Child Rebel Soldier)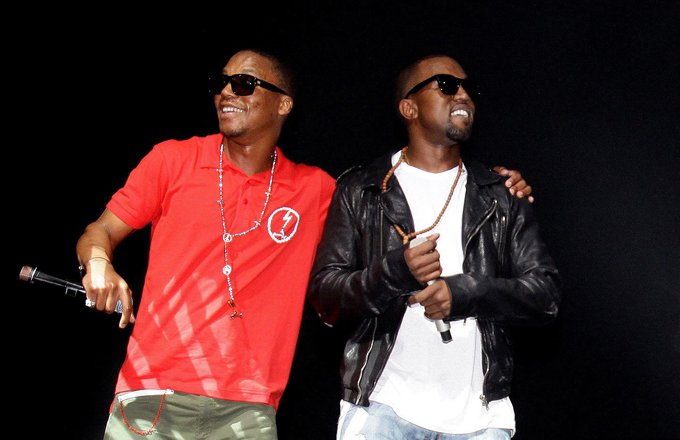 Creating a new song every week with an exciting roster of collaborators, all while putting out the biggest album of his career and an accompanying film? Yeah, of course the guy's going to reach back into the vault to keep up with the production schedule at least once. And what a fucking gem he surfaced. (The breadth of unreleased material Kanye could surface on command is just one of the many reasons fans still appeal for a G.O.O.D. Friday return.) Most of us innately knew that a supergroup composed of Pharrell, Lupe, and Yeezy was too good to actually come to fruition on a full-length project. Three artists, all in their creative primes, and with a somewhat equal strangle on the zeitgest? That's the sort of thing that would drop today and be mad underwhelming. But back in the late aughts? The most we could hope for was a stray song or two, while sustaining off rumors of studio link-ups that added to both its myth and unlikelihood of ever coming out.
"Don't Stop" both validates and vindicates the hype. This is just an ego-free bar-fest, immediately sapped of any tension with a fun, Crash Bandicoot jungle level-ass beat. That is until Kanye comes in like the final boss with the best raps on an already impressive song, with celebratory horns to back him up. "Niggas was hating on the internet, I couldn't tell/I was too busy rapping, good as hell." Someone in Calabasas better queue this up for my man to help restore the feeling! —Frazier Tharpe

7. "Lord Lord Lord"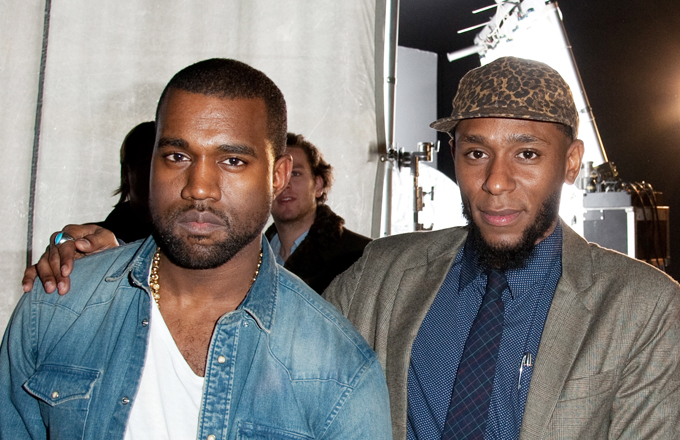 Featuring: Mos Def, Swizz Beatz, Raekwon, and Charlie Wilson
"Lord Lord Lord" was a slam dunk: a pair of legends, Mos Def and The Chef, bringing their A-game; Uncle Charlie handling hook duties; 'Ye lacing the track with a glimmery, laid-back beat; even Swizz Beatz putting forth a solid effort with 24 bars. The soulful track is a victim of circumstance, often overlooked alongside standout offerings like "Christian Dior Denim Flow" and "The Joy," along with a handful of cuts that would find a home on My Beautiful Dark Twisted Fantasy ("Monster," "So Appalled," "Devil In a New Dress," "Power"). Either way, it's underrated, an identity its guest stars know far too well. —Brad Callas
6. "G.O.O.D. Friday"
5. "Devil in a New Dress"
4. "So Appalled"
3. "The Joy"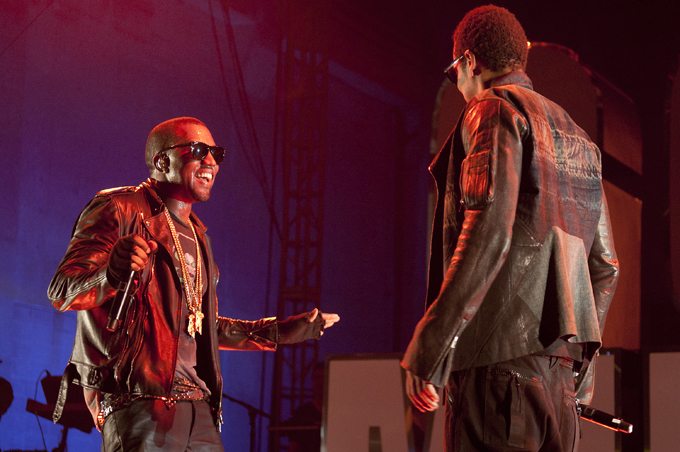 2. "Monster"
1. "Christian Dior Denim Flow"