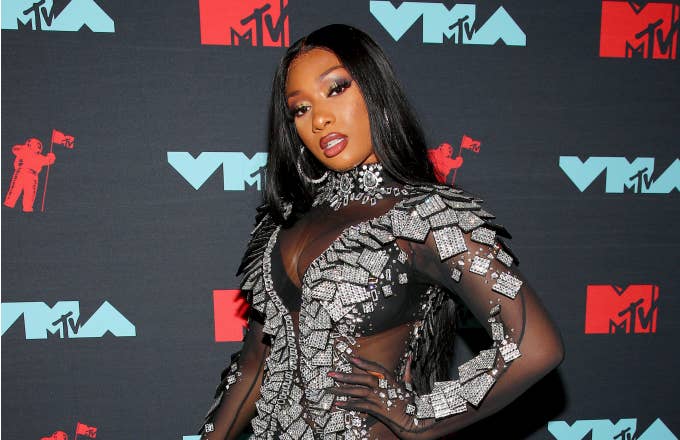 Whether it's her love for anime or just the basic criticism of hip-hop, Megan Thee Stallion has been combating trolls since she took over the summer. So when people started to question her recent VMA victory, she was quick to remind them that the hotties are a movement and not a fad.
"Also for you silly mfs questioning how we won a VMA," Megan tweeted. "[T]he award was for a song ... 'POWER ANTHEM' the PEOPLE VOTED hotties have pull."
Megan actualized a dream when she collaborated with Ty Dolla $ign and Nicki Minaj to create a theme song for her "Hot Girl Summer" movement. While it might not have lived up to the high expectations some people had for the track, the single still debuted at No. 7 on Billboard's Hot R&B/Hip-Hop chart. This was enough to garner the song a nod for the VMA's Power Anthem Award even though the track wasn't accompanied with a video.
But as Megan explained, this is one of the awards where the public gets to decide the winner. Megan's hotties and Nicki's Barbz joined forced to make sure Thee Stallion left Newark with a Moon Man.
Outside of stunting on trolls, Megan thanked everyone involved with creating "Hot Girl Summer." This single was not only her first VMA, but it was also the first award she's received in her young career.