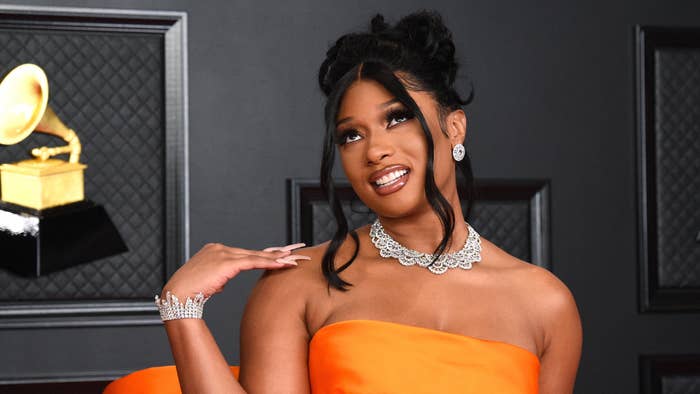 "Healthy, Loving Relationship Summer" doesn't have the same ring to it as "Hot Girl Summer." But with warmer weather quickly approaching, Hottie honcho Megan Thee Stallion made it a point to explain that being in a relationship shouldn't lead to a loss of freedom. 
On Thursday, Meg took to Twitter where she praised her boyfriend Pardison Fontaine for displaying trust and healthy boundaries.
"My boyfriend let's me be me bc he confident I ain't going no where," she wrote. "I like that" She went on to explain that Fontaine taught her how to communicate more effectively to create a less volatile partnership.
"Pardi really showed me what it's like to respect your partner," she continued. "bc i used to be talking to people CRAZYYYY"
Megan paired these tweets of adoration with an Instagram post in which her and Pardi display some PDA. Yet despite openly loving her man, she makes it clear that this year's installment of Hot Girl Summer is far from canceled. Instead, she will be showing her fans how to have fun and maintain their autonomy while also being in a loving relationship.
"Hotgirl summer," she captioned the post. "but … come pick me up after.
She's also keeping the soundtrack for the summer months alive with her verse on Bankroll Freddie's "Pop It."