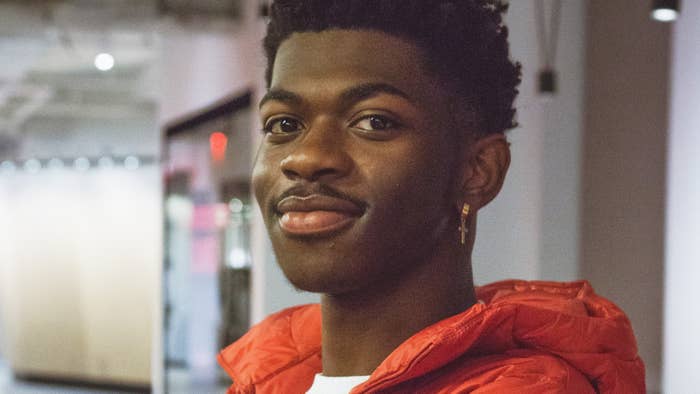 Lil Nas X's "Old Town Road" has risen to the No. 1 spot on the Billboard Hot 100.
The trap country hybrid began to bubble due to the track's viral #yeehaw challenge and countless memes. However, as "Old Town Road" inched towards its zenith, Billboard removed the record from their Country Music charts. The confusion around their decision led to an intense backlash forcing Billboard to release a statement explaining that their category specific charts are "a tool for people in the music business to better gauge the success of songs relative to others in a given format." This perceived injustice only boosted the song's popularity. Now, despite limitations, "Old Town Road" has climbed up the charts giving Lil Nas X his first top 10 single.
The struggles of categorizing "Old Town Road" and songs he makes similar to it are likely to follow Lil Nas X throughout his career. During an interview with Complex, the 19-year-old artist insists that he isn't going to "force" another country rap tune but his music will continue to blur boundaries. 
"I'm always going to be experimenting musically, trying new things," he said before explaining how he purposely makes his songs unique. "I tried to make sure everything sounds different, so you hear no two songs and think they sound alike."
Although Lil Nas X is focused on diversifying his discography, his single's Top 10 triumph is expected to be followed by the song's remix. This track—which is arguably more popular than its predecessor—features Billy Ray Cyrus and will be eligible for Billboard contention next week.