Here Are the First Week Projections for Chance the Rapper's 'The Big Day' (UPDATE)
'The Big Day' is in a tight race for the top spot.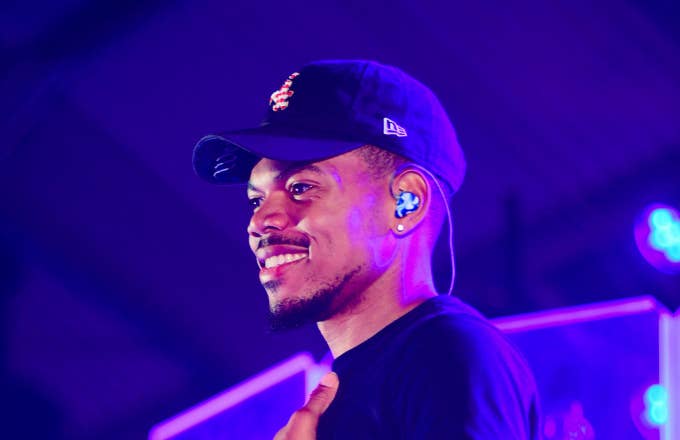 Getty
Image via Getty/Timothy Hiatt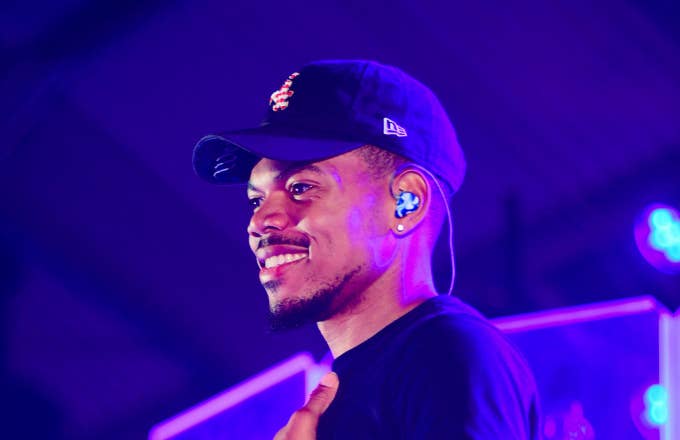 UPDATED 8/1/19 3:55 p.m. ET:Hits Daily Double's latest report shows Chance's first week numbers could now land somewhere between 110,000 to 125,000 units, with NF close behind (105,000-115,000).
See original story below.
As expected, Chance the Rapper's debut album is on pace to debut at No. 1
According to Hits Daily Double, Chance's The Big Day is expected to generate 90,000-100,000 in album equivalent units, 24,000-27,000 in pure album sales. This can be Chance's first effort to debut at the No. 1 spot (his prior project, Coloring Book, was streaming only).
Although The Big Day is Chance's fourth solo project, it's the first one he's labeling an album. The massive 77-minute effort had a wide breadth of features, including actor John Witherspoon, En Vogue, Death Cab for Cutie's Ben Gibbard, and Megan Thee Stallion. Chance has been teasing the album for months, but finally revealed its title, release date and album cover on The Tonight ShowJuly 16.
The Big Day has only a slight edge over NF's new album, The Search. Hits Daily Double estimates that NF will have 80,000-90,000 in total activity, including 55,000-60,000 in pure album sales. 
Following Chance and NF is Of Monsters & Men's Fever Dream, which is expected to amass 30,000-35,000 in total activity. Coming in at the predicted fourth spot is Justin Moore's Late Nights and Longnecks with 21,000-24,000 in album equivalent units.