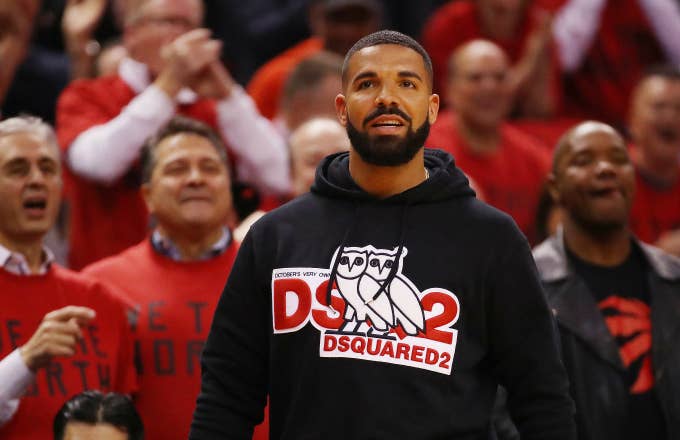 Drake is giving his new luxury jet a workout. 
Following the Raptors' Eastern Conference Finals victory, the team's most famous superfan boarded Air Drake for a much-needed vacation to the Bahamas. While there, he took the country by storm.
On his way to The Cove Luxury Resort, Drake and his entourage were followed by a swarm of fans. Yet, it was Drake's time at the Atlantis Casino where the rapper really showed out. Despite his Raptors taking care of Philly in a close seven-game series, Drake seems to be continuing his competition against the Sixers, as he was seen hitting the tables with the team's co-owner Michael Rubin. This wasn't a light wager either. TMZ reported that Rubin and Drake were sitting at the casino's $500 minimum blackjack tables. 
Although Drake is out stamping his passport, it is almost certain the rapper will be back in his hometown on Thursday for game 1 of the NBA Finals. This is the team's first shot at a championship, but they'll have to beat the Golden State Warriors to get it. As a result, Toronto is going to need all the sideline energy Drizzy brings them as they try to stop a Warriors' three-peat. If these playoffs have been any indication, expect Drake to be in peak form with all eyes of the sporting world focused on him and his beloved hometown team.