Birdman Hints at 'Rich Gang 2' With Young Thug and Jacquees
Birdman hasn't given up on Rich Gang.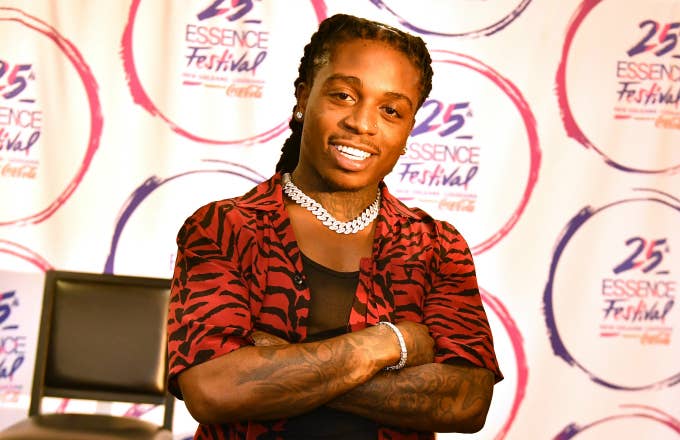 Getty
Image via Getty/Paras Griffin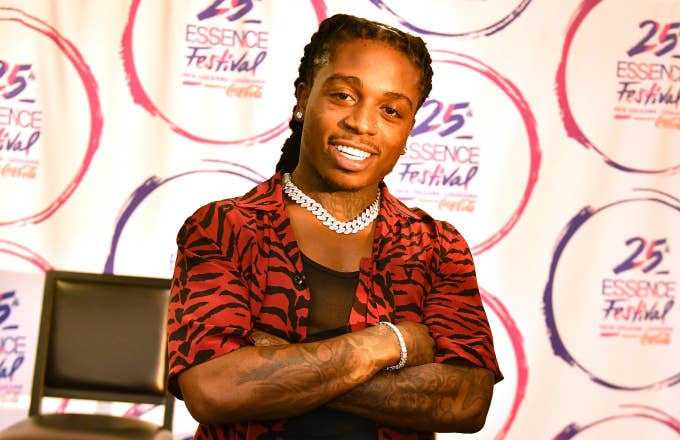 Rich Gang 2 has been shelved ever since Rich Homie Quan revealed that he was stepping away from the collective. Yet, Birdman hasn't given up on the idea.
Early Tuesday morning, the Cash Money CEO took to Instagram where he posted a picture of Young Thug, Jacquees, and himself. Under the picture, he combined the acronyms of their respective labels with the hashtag "#RICHGANG2... #LIFESTYLE #VERIFY#ORIGINAL RICHGANG."
Although it is unclear what Baby means by this caption, this wouldn't be the first time he tried to revive the group. In 2017, Birdman announced a release date for the first single of the sequel to 2014's Rich Gang: Tha Tour Pt. 1. The project was rumored to be titled Rich Gang II: Lifestyles. The tracks "Bit Bak" and "Lil One" were released as loosies with the intentions of being a part of the second album. 
The Rich Gang group became synonymous with the pairing of Rich Homie and Young Thug. Despite both of the artists claiming that there is no beef between them, the two haven't worked together since Rich Homie left the group in 2015. The nature of his departure has been shrouded in mystery, but the hope that the two would reconcile was ended by Thugger's close friend and director, Be El Be.
"Maybe when they 50," Be El Be responded when asked if the two will ever make music again. "Deeper than rap kid. Trust me. If you knew the truth you wouldn't even want them to work together. Just leave it at that."