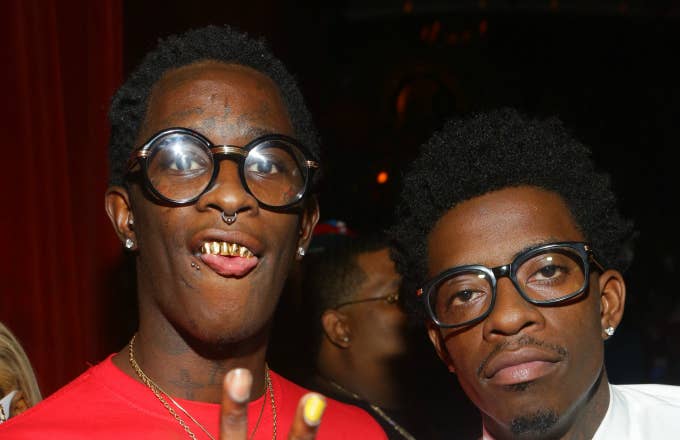 Be El Be has seen the total transformation of Young Thug. The director was the vision behind many of Thugger's early videos, including the Rich Gang single "Lifestyle." In honor of Thugger's debut album So Much Fun, Be El Be opened himself up to answer questions about the artist's journey. This led one Reddit user to wonder if Rich Homie Quan and Thug will ever set their differences aside and give fans another Rich Gang project.
"Maybe when they 50," Be El Be responded.
In 2013, Cash Money announced the formation of Rich Gang. At first, the collective was a blend of Young Money/Cash Money artists and affiliates. But after the success of a few collaborations, Rich Gang became known as the pairing of Atlanta rappers Rich Homie Quan and Young Thug. The duo then released their Rich Gang: Tha Tour Pt. 1 mixtape. Although the project was well-received, Quan announced he was stepping away from Rich Gang in 2015.
Quan never revealed the true motive for his decision, and rumors of beef started to circulate. Thug added fuel to the fire by calling Rich Homie Quan "B*tch Homie Quan" at one of his shows. In recent years, they've both tried to keep their issues out of the public eye. But it was evident Thug still wasn't fond of Rich Homie Quan when he turned down his mentor Gucci Mane's offer to reunite Rich Gang in 2018.
In an effort to decipher their differences, another Reddit user asked Be El Be what's the root of their issue. Be El Be didn't go into detail, but he did inform Reddit it's not an industry problem. 
"Deeper than rap kid. Trust me," Be El Be said. "If you knew the truth you wouldn't even want them to work together. Just leave it at that."