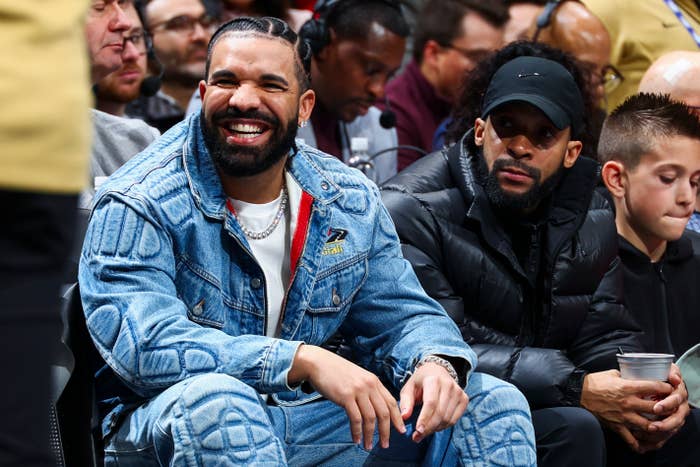 Drake has been all over Toronto this weekend.
First, the 6 God was courtside at the Raptors' in-season tournament game against the Boston Celtics, where he even downed tequila and gave sideline commentary.
After that, Drake gave a visit to Tyrone "T-rex" Edwards' Nostalgia Party. Fat Joe was also there.
Drake also took the stage to sound clash with the host of the night. The Boy even led the crowd in singing along to Whitney Houston's "I Will Always Love You."
"Best city in the world," Edwards commented on the Toronto Rappers IG account.
Drake said he was planning on taking time off around the release of For All The Dogs, but so far he's been unsuccesful in mellowing out. He unexpectedly dropped Scary Hours 3 on Friday with little advance notice, and in 2024 is set to embark on the It's All a Blur Tour: Big as the What? tour with J. Cole.