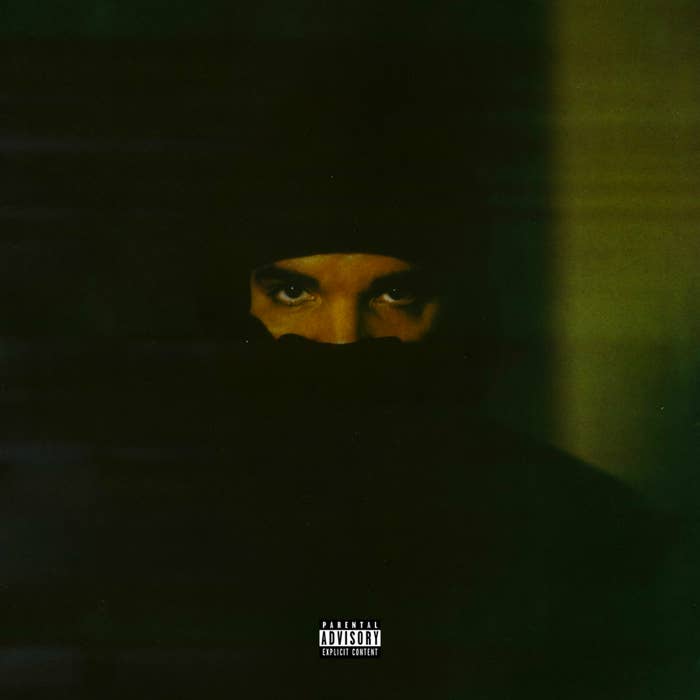 Drake has delivered Dark Lane Demo Tapes, a 14-song project that comes on the heels of the fourth anniversary of his fourth studio album, Views.
The Toronto rapper previewed a number of tracks for fans in early April during a late-night Instagram Live DJ session with OVO Mark, one of which was a collaboration with Fivio Foreign and Sosa Geek. That record, "Demons," finds its way onto Dark Lane Demo Tapes, alongside a number of previously released, leaked, and unheard songs including "War," "Desires"with Future, the one-two punch of "When to Say When" and "Chicago Freestyle" (featuring Giveon), "From Florida With Love," as well as "Pain 1993," his much anticipated collaboration with Playboi Carti. Drake keeps the Rolodex rolling on "D4L Freestyle" (Future, Young) and "Not You Too" (Chris Brown).
Production for the project comes from Pi'erre Bourne, OZ, D. Hill, Southside, AXL Beats, and Noah "40" Shebib, among others.
Also featured is "Toosie Slide," Drake's first official single of 2020 that debuted at No. 1 on the Billboard Hot 100 and also reportedly set a record on TikTok, the latter of which seemed like a possibility from the start given the track came out with the social networking platform in mind. "When I first made that song, I was only talking about the moonwalk," Drake explained. "Toosie made a dance to that sh*t, so it's popping now. I didn't know it was going to be a dance song like that, but it is what it is."
Complex News' Natasha Martinez spoke with Toosie about collaborating with Drake on the TikTok dance challenge that accompanied the song, which you can watch below:
Prior to releasing Dark Lane Demo Tapes, Drake said, "My brothers [Oliver El-Khatib and Noel Cadastre] put together a lot of the songs people have been asking for (some leaks and some joints from SoundCloud and some new vibes)." He added that his next album will be released this summer. 
The back cover art for Dark Lane Demo Tapes pays tribute to Anthony "Fif" Soares, a friend and OVO affiliate who was tragically gunned down in 2017. The image used for the artwork is the same one Drake had tattooed on his arm. "I still can't even believe this morning was real," Drake said at the time. "It was a honor to have shared years together and I will always keep your memory alive."
You can listen to Drake's new project below via Spotify and Apple Music, and all other streaming services here.