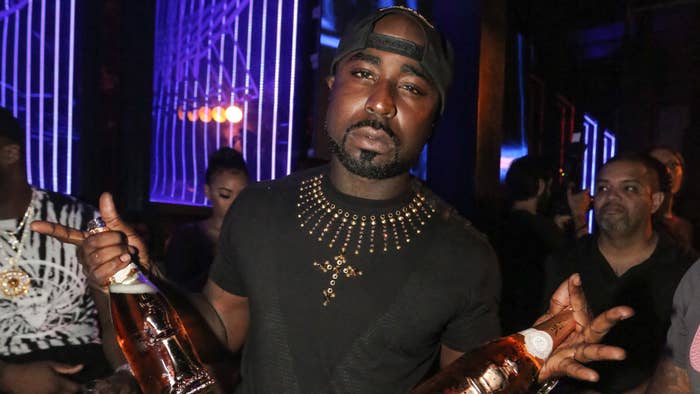 Young Buck's bankruptcy case is still ongoing.
AllHipHop reports that the Nashville rapper might have to forfeit some of his assets in order to pay off creditors, which includes 50 Cent. These items include gold teeth caps, gold chains, his 615 Cashville Records gold and diamond chain, a Ford F-150, a Rolls-Royce, a motorcycle, and donations he received through CashApp.
Court documents obtained by the outlet show that Buck will have to appear again before a judge on May 6, where he will be questioned under oath about assets he could be concealing. These items came across the creditors' radar due to Buck posting on social media. He has to hand over ownership documents for the aforementioned items by April 29. In addition to Fif, Buck also owes the IRS and the mother of his kids.
Buck previously filed for Chapter 7 bankruptcy in January 2020 in order to sidestep his record deal with G-Unit. 50 alleges that Buck not only didn't make good on a few albums he contractually owed G-Unit, but that Fif also loaned Buck $250,000. At the time, the case's trustee accused Buck of withholding hundreds of thousands of dollars that he earned from his publishing company. Buck and the trustee settled their case and he started paying $515 per month until they finalized a deal.
Earlier this week, Buck said he blames 50 for going bankrupt, saying Fif "stopped me from being able to make any kind of money."