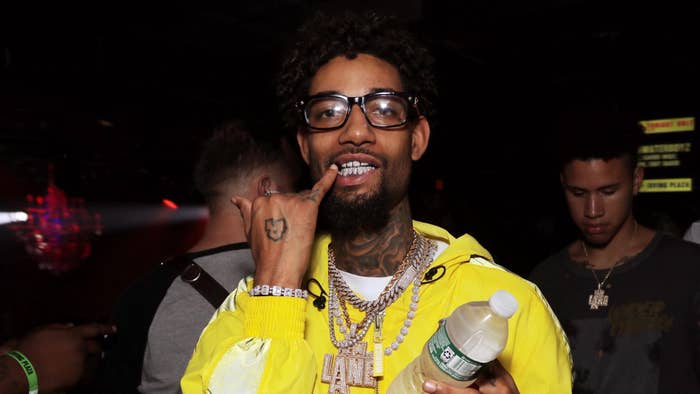 It's unclear what exactly provoked PnB Rock's Twitter rant on Thursday, but the Philadelphia native let everyone know that he's sick of artists copying his aesthetic—and that he's the one who originated the singing and rapping wave.
"I wish so many mfs stop tryna sound like PNB... i created my own wave ain't ride off nobody shit.. i got Enuff kidz," he wrote.
In another tweet, he quoted a fan and wrote, "I STARTED THIS SINGIN TRAPPIN AND RAPPIN SHIT... DO YA GOOGLES... CAME HOME FROM UPSTATE PENITENTIARY 2013 NOBODY WAS DOIN THIS SHIT BUT ME NO FUCKIN CAPP... JUST STATIN ALL FACTS"
It seemed like PnB's tirade was also connected to the fact that fans expressed that they like his old sound better. The artist also aired out some frustrations he's had with his label, Atlantic Records.
Last May, PnB released his album TrapStar Turnt PopStar, which opened at No. 4 on the Billboard 200 album chart, marking his first top-five debut. The sophomore effort included features from Lil Durk, Tee Grizzley, Quavo, and more.